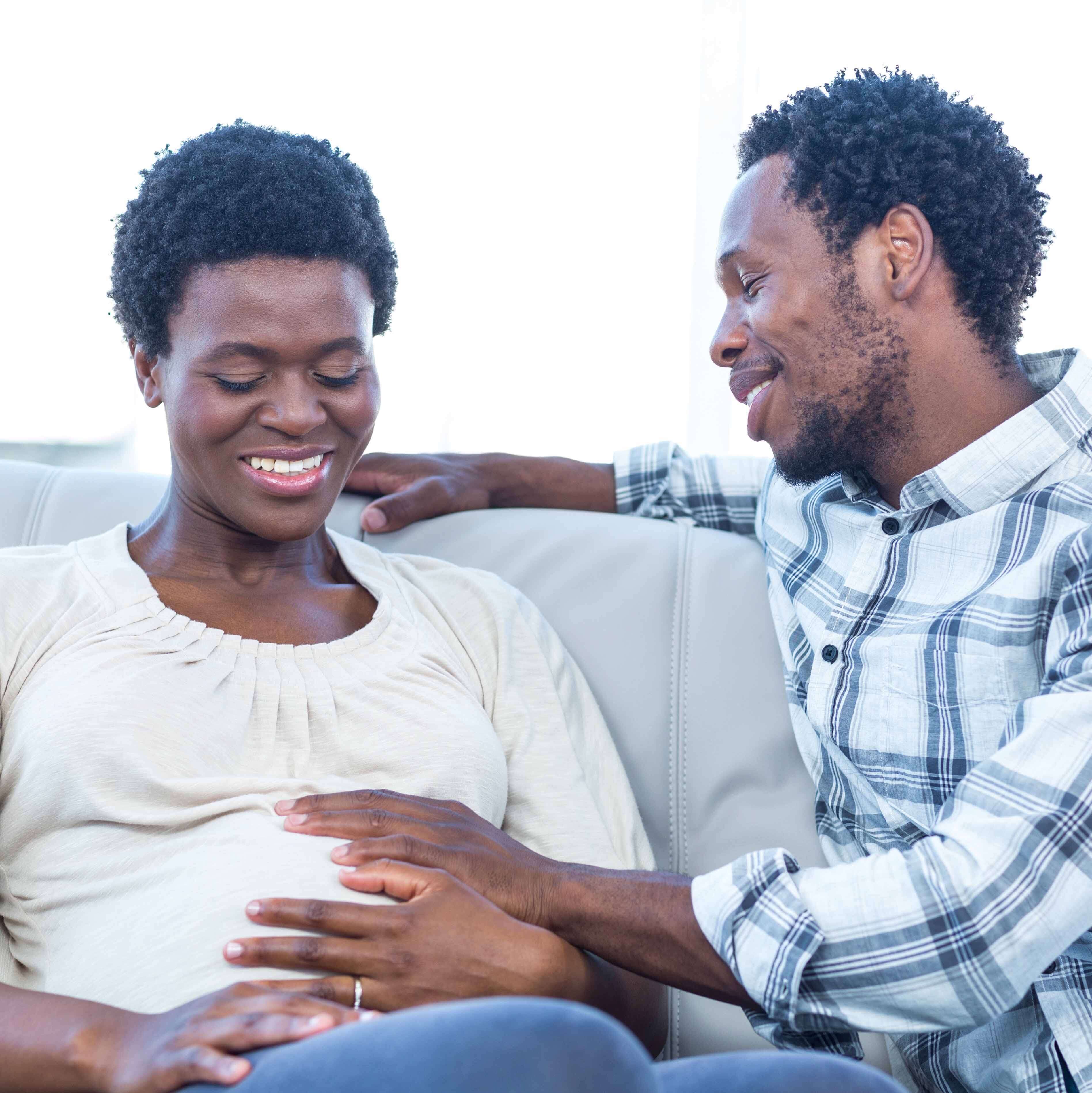 Research Priorities
---
New hub and spoke models of group prenatal care
New approaches to providing other services that put the woman at the center
Educational and risk communication tools for pregnant women
Digital tools to help navigate services
Family-centered decision support tools to help expectant parents make informed decisions in the context of periviable delivery
Periviable Delivery Decision Support Tool
When babies are born very early - between 22 and 25 weeks of gestation - they cannot survive outside of the womb without ventilator support and intensive care.  In this situation, prospective parents are faced with the difficult challenge of making 'end-of-life' decisions at the very beginning of their child's life.  Because survival is relatively infrequent and outcomes are poor, shared decision-making between families and providers is critical when facing decisions regarding resuscitation versus comfort care.
This year, in partnership with Dr. Brownsyne Tucker Edmonds of Indiana University (IU), we have completed a paper prototype of a decision support intervention called the Periviable GOALS (Getting Optimal Alignment around Life Support decisions) tool. The prototype was designed at UCSF and IU, partnering with over 100 patient and provider stakeholders. These stakeholders included parents who had experienced prior periviable births, pregnant women in the periviable gestational period, obstetricians, neonatologists, and nurses. The GOALS tablet-based app is currently being developed and tested in partnership with patients, providers and community members.
Glow! Group Prenatal Care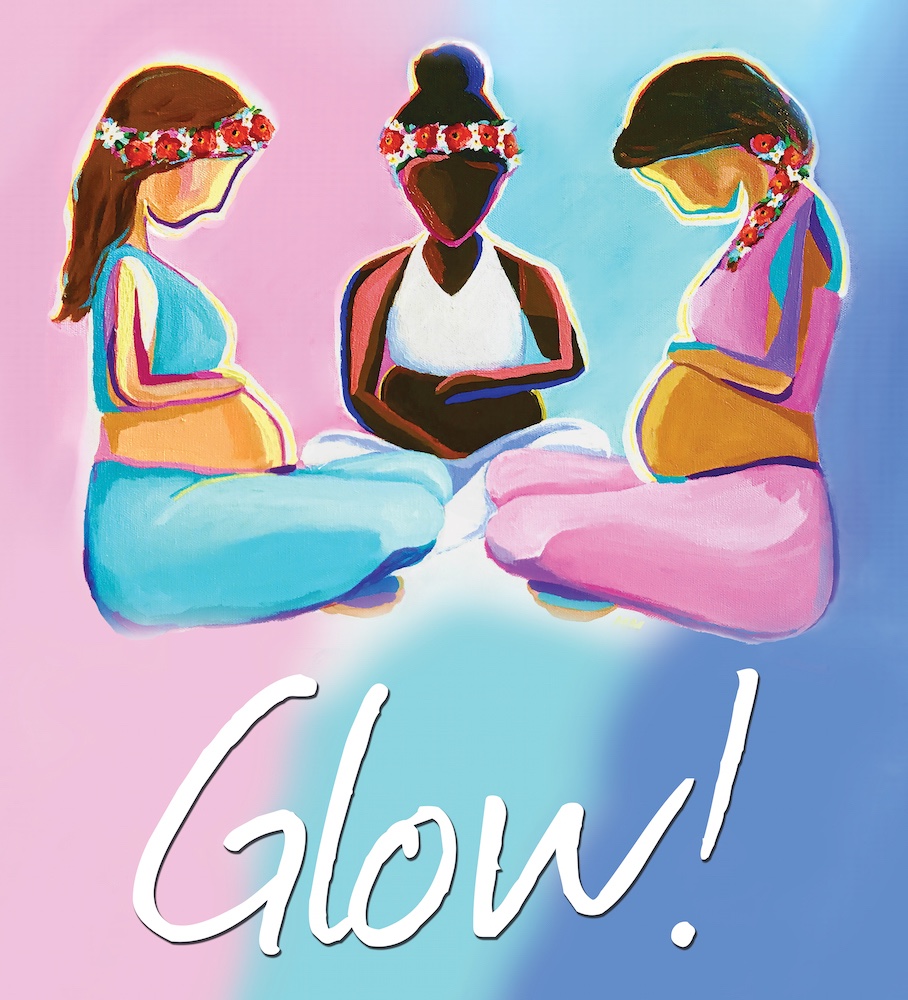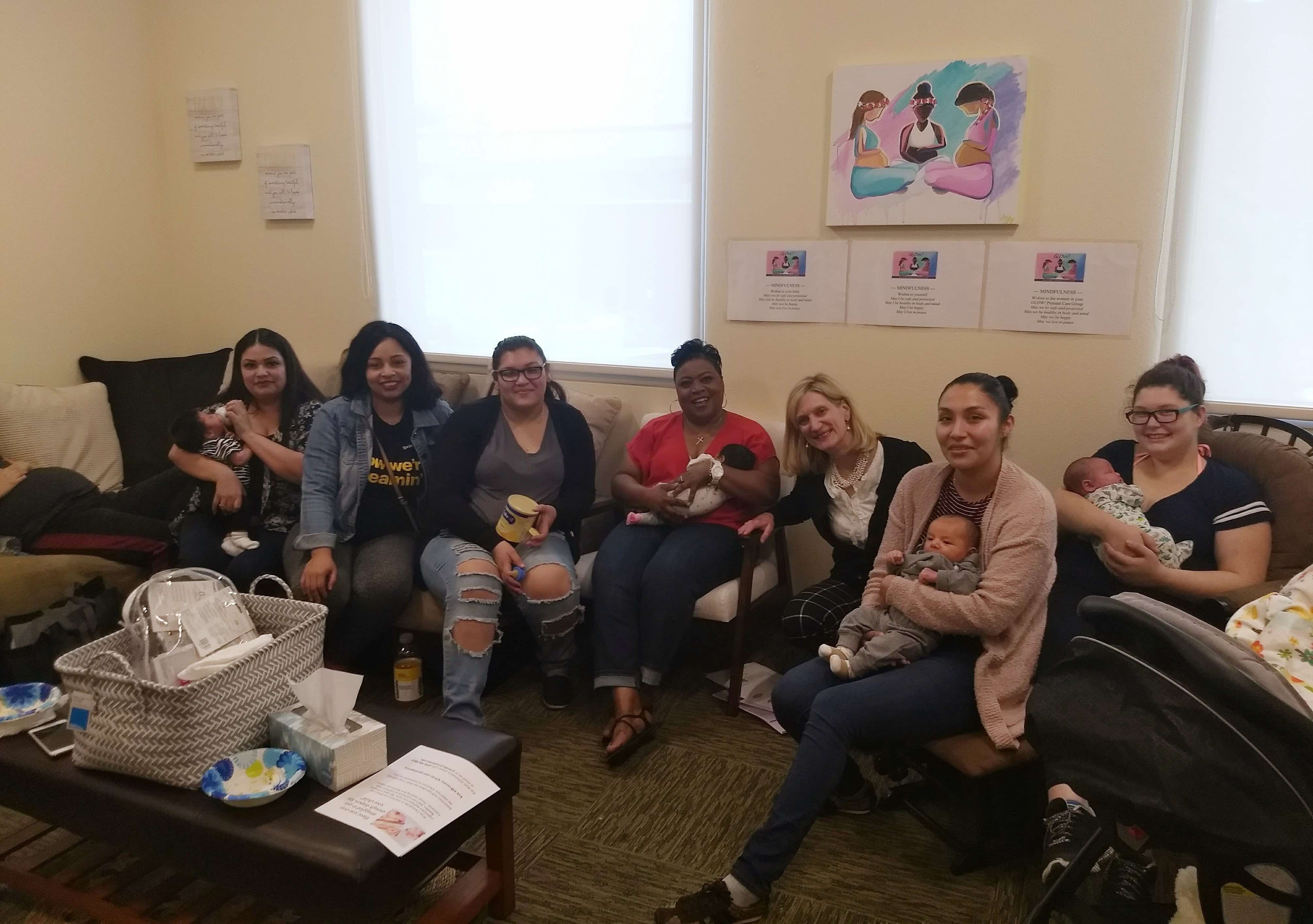 The importance of social support during pregnancy is well known. Unfortunately, many modern healthcare systems have relied on isolating prenatal care structures, rather than ones supported by community. To continue the work of integrating social support into a women's pregnancy experience, our initiative has created GLOW!, built upon models of group prenatal care.
More About Group Prenatal Care
Group prenatal care models were developed to overcome the limitations of traditional brief, isolated care visits and to provide social support for pregnant women.  In group prenatal care, women attend their regularly scheduled pregnancy visits with a consistent group of approximately 10 peers. The group care provider, usually a nurse or midwife, performs brief but thorough pregnancy exams behind a privacy screen while the women socialize and help one another check their vital signs. Then the provider co-facilitates a discussion of important pregnancy education topics for an hour. This model, which offers education and support as well as recommended clinical care, has shown the potential to reduce preterm birth among participants.
How Glow! is Different
Glow! is a novel group prenatal care demonstration project that is grounded in growing evidence of this approach's impact on birth outcomes and maternal health. Glow! builds on other group prenatal care models by providing wrap-around services at a central location, and focusing on mindfulness and the role of sleep in reducing preterm birth risk.
The Glow! team is implementing a robust evaluation plan in close collaboration with the Fresno County Collective Impact effort, First 5 Fresno County, Fresno State Central Valley Health Policy Institute, and UCSF.  
The Glow! study will determine the feasibility and acceptability (for patients and providers) of implementing this "hub and spoke" model throughout the county. As part of the demonstration project, a large MediCal managed care provider in Fresno County has agreed to incentivize providers to enroll their patients, given the potential for preterm birth reductions. A planned cost analysis will provide important data for funders to inform coverage and reimbursement of enhanced prenatal care models. If feasibility and acceptability of Glow! is established, we plan to pursue supplemental funding to conduct a comparative effectiveness trial, pending results of a large randomized controlled trial underway in South Carolina evaluating the efficacy of Centering Pregnancy in reducing preterm birth.