The UCSF California Preterm Birth Initiative (PTBi) lives at the intersection of research, community partnerships, and education to create positive change alongside Black and Brown families.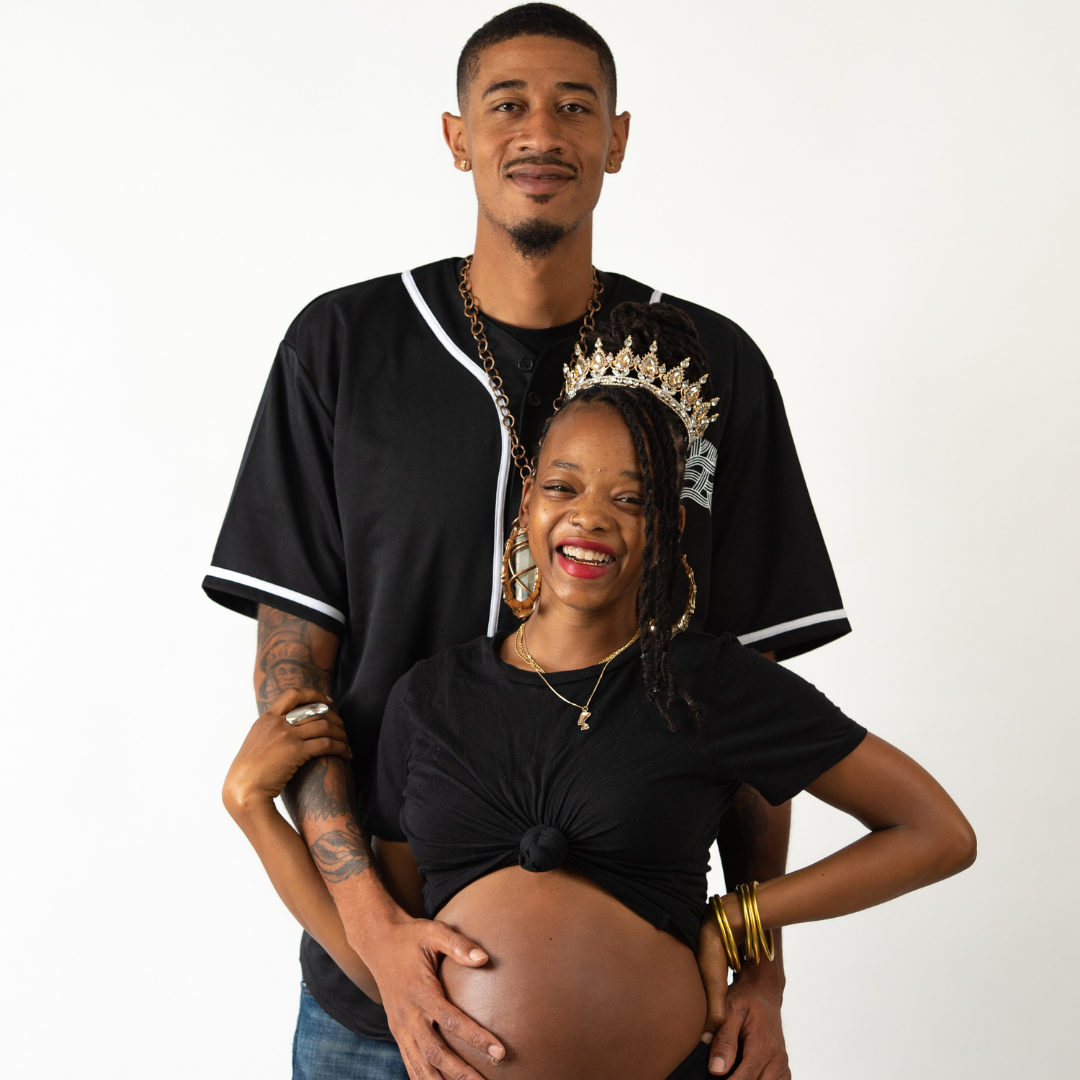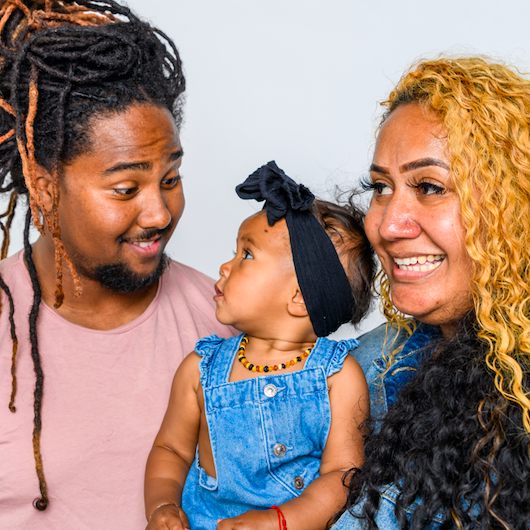 The rate of preterm birth among Black women is 47% higher than the rate among all other women.
What We're Facing
There is a long-standing maternal and infant health crisis in the U.S. and it is disproportionately impacting Black, Indigenous, and People of Color.  
More than one-third of infant deaths in California are related to being born too soon (before 37 weeks), and babies born prematurely who do survive can face a lifetime of health complications. The stark reality of premature birth in California is one of health inequity.

While 1 in 12 babies are born too soon, the rate of preterm birth among Black women is 47 percent higher than the rate among all other women. Also, the maternal death ratio for Black women is 2.5 times the ratio for white women and three times the ratio for Hispanic women.
Evidence mounts that structural and interpersonal racism are the root cause of poor birth outcomes in Black, Indigenous and People of Color (BIPOC).
Why Does Racism Impact BIPOC Birth Outcomes? 
BIPOC communities in the U.S. bear the brunt of social and environmental risk factors for adverse birth outcomes - from food and housing insecurity to greater exposure to pollution and lack of access to quality healthcare. All of these factors can be traced back to the U.S.' long history of instituting racist policies and beliefs.
BIPOC also experience toxic stress from living in a country that harms them through racist systems and interactions. Continued exposure to this stress over time can lead to premature aging of the body (called "weathering") and adverse birth outcomes, including prematurity, also known as preterm birth (birth before 37 weeks of gestation). See 
Yet, decades of research has been conducted on preterm birth without any major decline in overall BIPOC birthing rates.
One possible reason for this is that BIPOC birthing people have historically been the subjects of research rather than leading it. Typical research methods often involve traditional medical establishment priorities, which can inadvertently overshadow those of the people directly affected by the condition.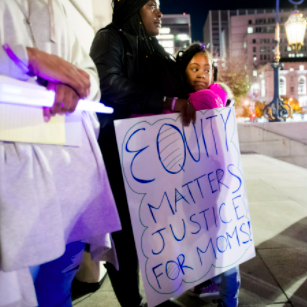 "Nothing About Us Without Us!" easily describes what we consider to be the best approach to research for improving BIPOC birth outcomes in the United States.
Our Role
PTBi is dedicated to ending racial disparities in birth. We conduct and fund innovative birth research that centers BIPOC lived experiences and strives to dismantle the racist structures and beliefs driving the epidemic. We work with communities that are most impacted by the epidemic to generate evidence on promising interventions that can help prevent preterm birth and improve outcomes for babies born too soon. By improving outcomes for those who experience the worst outcomes, we can improve outcomes for everyone.
PTBi uses antiracist research justice protocols to remove the hierarchy so that experiential, cultural and spiritual knowledge has equal value to scientific knowledge. We work to ensure that people with lived experience lead research studies, collaborate in the formation of research questions, and partner in the decisions of who receives research funding. 
This approach can improve recruitment and retention, provide greater relevance and credibility, and accelerate the translation of results into clinical practice. Not only is the approach the right thing to do, it's better science
We are
researchers
parents

providers
community advocates
on a mission
Who We Are
The UCSF California Preterm Birth Initiative is an innovative, multi-year research enterprise funded by Lynne and Marc Benioff. We're co-led by Principal Investigator Larry Rand, Executive Director, Alexis Cobbins, and Associate Director, Solaire Spellen. Our community advisory boards help to determine our research priorities. Learn about our team. 
We're a community of researchers, parents, lactation consultants, doulas, nurses, doctors, community practitioners, public servants and innovative thinkers determined to change this persistent and urgent issue. Our work in California is based in Oakland, Fresno and San Francisco. Our sister project, which has now sunset, is the East Africa Preterm Birth Initiative.
Meet our Strategic Community Advisory Board.


Contact Us
We'd love to hear from you. Please reach out to us via email, sign up for our mailing list to stay up to date, and follow us on Twitter and Facebook. You can also join our free monthly Collaboratory events.
---
Research on Racism and Adverse Birth Outcomes
There is a vast and continually growing body of research that shows the connection between racism and adverse birth outcomes in BIPOC people. The following articles provide lay-friendly comprehensive overviews of this issue and the many ways in which we can tackle it to achieve birth equity.