The health care sector alone cannot tackle the persistent inequities in birth outcomes. We need cross-sector partnerships and system-level changes.
Achieving a vision of birth equity at the population level requires a commitment to combatting interpersonal and structural racism as root causes of health disparities across all sectors of a community. A top-down approach is insufficient to achieve community transformation and the health care sector cannot do it alone. We uphold that civic engagement and community mobilization are necessary to improve birth outcomes in communities that have experienced and continue to experience systematic oppression.   
We are proud to fund and support Collective Impact efforts in San Fransico and Fresno, which creates cross-sector partnerships and system-level changes that we believe can turn the curve on preterm birth and address persistent disparities.

Learn More About
Collective Impact
Collective Impact is a framework to tackle deeply entrenched and complex social problems. It is an innovative and structured approach to making collaboration work across government, business, philanthropy, non-profit organizations, and citizens to achieve significant and lasting social change
---
5 Principals of Collective Impact
Common Agenda
Common understanding of the problem
Shared vision of change
---
Shared Measurement
Shared measurement for collecting data and analyzing results
Focus on performance management
Shared accountability
---
Mutually Reinforcing Activities
Each organization has a different approach
Coordination through join plan of action
---
Continuous Communication
Consistent and open communication
Focus on building trust
---
Backbone Support Organization
Backbone organization has resources and skills to convene and coordinate participating organizations


Fresno GROWS
(Growing Real Opportunities in West Fresno),
A Best Babies Zone
At the core, Fresno GROWS seeks to implement an anti-racism agenda that has the potential to achieve community transformation and improve birth outcomes. The Zone will prioritize interventions that address a wide range of upstream and downstream social determinants and that improve the care and support of African American women and families across the reproductive life course.
Fresno GROWS also aims to improve birth outcomes for African American families by working with residents and community-based partners to transform a historically disinvested neighborhood into one of health and economic vibrancy. Follow Fresno GROWS on Facebook. 
West Fresno Family Resource Center:
The Backbone Organization
Take a tour of the West Fresno Family Resource Center at their 2019 Annual Back to School Health Fair
Fresno GROWS will support and sustain an African American-led, community-centered hub at the West Fresno Family Resource Center (WFFRC), which:
has served residents that live in the Zone since 2001.
serves more than 5,000 persons annually 
has a long legacy of grassroots advocacy
is trusted source of neighborhood services
Supported by the Zone's anchor institutions, the Center will:
• Sustain an infrastructure to:
communicate regularly with Fresno GROWS residents;
devise a policy and systems change agenda, grounded in research;
build the capacity of the West Fresno workforce, and
and organize community members to advance the work
• Foster innovation and program improvements informed by community wisdom
• Advocate for interventions across the life course that build upon intergenerational connections and increase social capital in the communities of West Fresno. 

Expecting Justice
San Francisco Collective for Healthy Births
Led by the California Department of Public Health and San Francisco Department of Public Health, Expecting Justice, aims to improve maternal and infant health among Black and Pacific Islander people, and reduce preterm births in those communities. Today, Black women in San Francisco are twice as likely to experience preterm birth than white women. The preterm birth rate for Pacific Islander women in San Francisco is 11 percent. The initiative envisions that every birth among those communities will be healthy and full-term by the year 2030 and that systems and services will coordinate efforts to reduce stress and the impact of systemic racism on Black and Pacific Islander parents across San Francisco.
San Francisco Department of Public Health's Maternal Child and Adolescent Health Section:
The Backbone Organization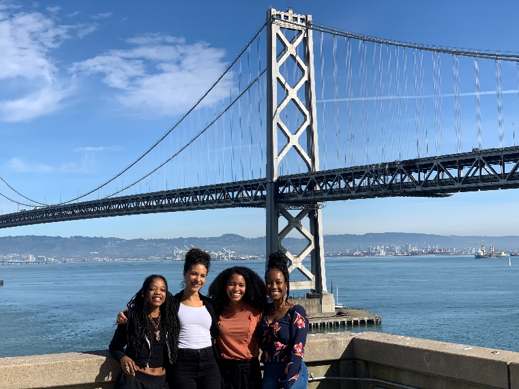 Expecting Justice staff standing underneath the Bay Bridge in San Francisco. From left to right: Breezy Powell, Administrative Assistant, Zea Malawa, Physician Director, Michaela Taylor, Intern, Solaire Spellen, Program Associate
Since 2017, Expecting Justice, a Black-led collaborative, has set out to address the enduring legacy of racism that continues to shape the city's interactions with Black and Pacific Islander women, who experience a disproportionate burden of preterm birth. Expecting Justice has advanced four initiatives:
a city-wide pilot program to provide culturally congruent doula support to all Black and PI mothers through prenatal, birth and postnatal periods. Learn about SisterWeb
an effort to more closely align and coordinate siloed perinatal services across the city
racial equity trainings for service providers
a pilot of the first pregnancy income supplement program in the US called the Abundant Birth Project (ABP)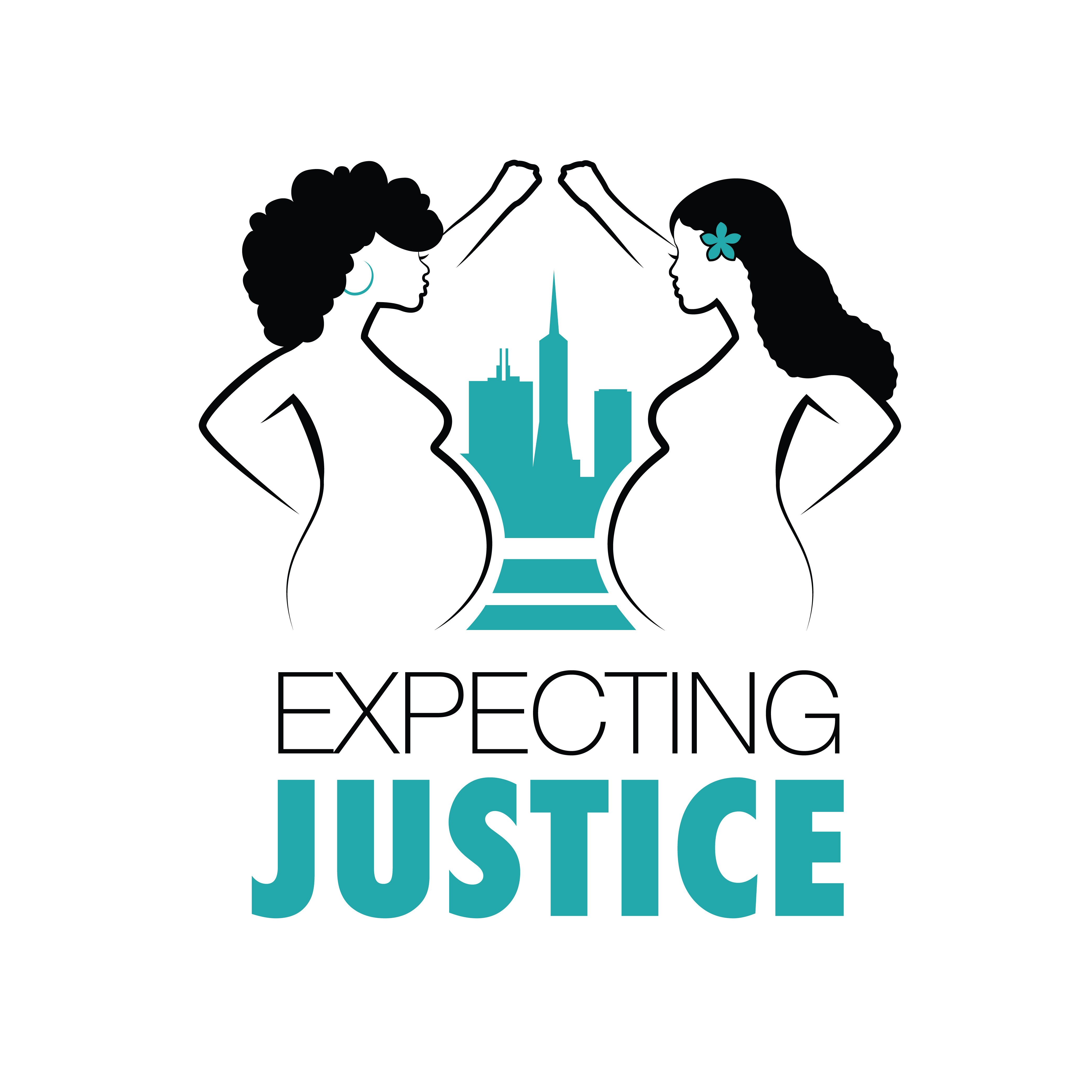 News from Collective Impact
---