How might we raise awareness of the racial inequities in preterm birth outcomes using a strength-based lens?

The Issue: Having a Baby Too Early is so Common it's Normalized
Studying the problem of preterm birth through the lens of health and racial equity requires the active participation of the communities and individuals most affected by the epidemic.
The Voices for Birth Justice campaign emerged from our Community Advisory Board's concern that preterm birth was normalized in our communities of focus. In fact, very few women in these communities were aware of the epidemic of preterm birth, affecting on average 1 in 10 pregnancies – and higher rates in the most deeply affected communities, as many as 1 in 6 pregnancies among Black women in Fresno, for example.

Creating a Campaign with Communities Most Impacted
In response, we partnered with IDEO.org, a San Francisco-based design firm, to undergo a human-centered design sprint exploring the question "how might we raise awareness of the racial inequities in preterm birth outcomes?" Our goal was to shine a light on the issue in a way that builds on strengths and moves people to action.
We mobilized a team of community advocates to conduct interviews and focus groups with more than 100 parents, grandparents, teens, providers, birth workers, community advocates, and leaders across Fresno, Oakland and San Francisco.

What We Learned
After we developed and tested numerous messages, we learned:
People were drawn to stories about the champions within their communities already devoted to improving maternal and child health outcomes.
People are tired of fear-based public health campaigns. They want to see their community's strengths.
People want access to resources that are vetted by their communities, friends and families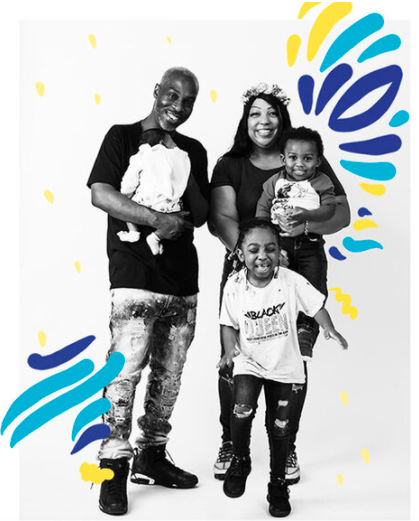 Who We Are Now
Voices for Birth Justice is now a community of advocates from all different backgrounds and communities who believe passionately that all families deserve healthy starts to life. The campaign features advocates sharing their stories of positive change in their communities to help raise awareness of the link between racism and premature birth as well as other poor birth outcomes while connecting pregnant people to the advocates, organizations and resources who are helping counteract the risks.