Current Fellows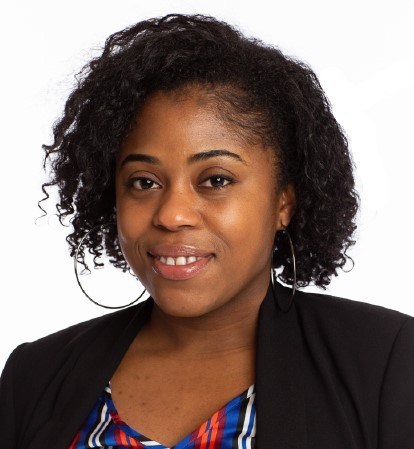 Brigette Davis
Dr. Davis completed her PhD in Social Epidemiology at the Harvard T.H. Chan School of Public Health. Her research centers on the impact of structural racism on health across the life course and across generations, with a particular focus on how best to operationalize structural racism in health disparities research. Originally from St. Louis, Brigette became activated during her time working as an epidemiologist at St. Louis County Department of Health during the Ferguson Uprising. She has worked in several sectors as an epidemiologist and analyst, including government, academia, and Medicaid management - all of which have contributed to her goal of naming and measuring racism as a cause of adverse health outcomes. Her dissertation research examines the risk of preterm birth and low birthweight as predicted by police violence, exploitative revenue generation, and housing discrimination. Brigette holds a BA in Biology from Swarthmore College and an MPH in Social & Behavioral Sciences/Chronic Disease Epidemiology from Yale School of Public Health. She is also an RWJF Health Policy Research Scholar.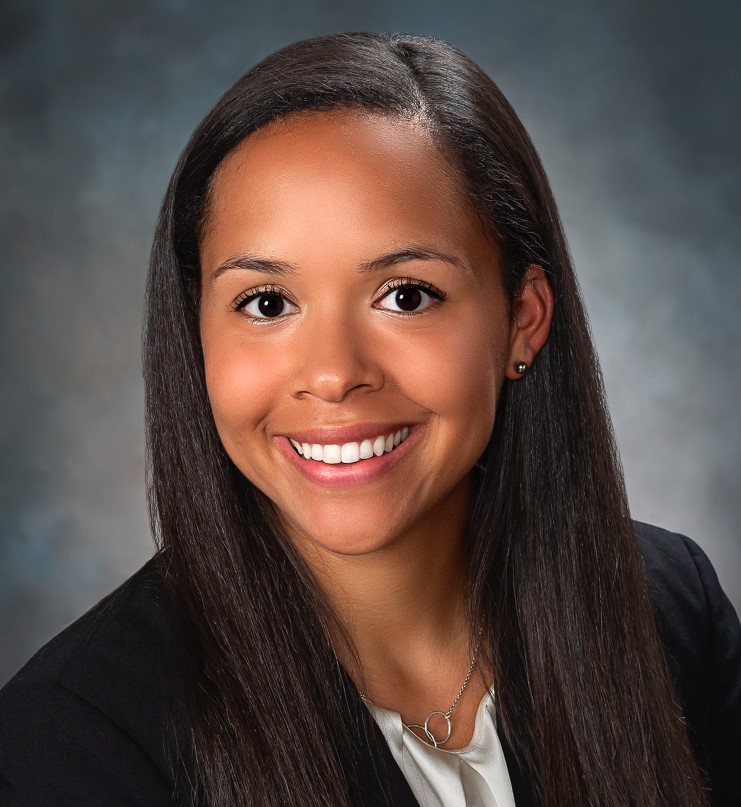 Kayla Karvonen, MD 
Dr. Karvonen grew up in Plymouth, Minnesota, majored in Biochemistry & Cell Biology and Psychology at Rice University in Houston, Texas, and attended medical school at the University of Virginia. She completed her pediatrics residency and is currently a neonatal-perinatal fellow at University of California San Francisco (UCSF) where she served as Pediatrics Diversity Committee President for 2018-2020 and founded the Neonatal Justice Collaborative. Her research to date has focused on investigating racial disparities in adverse outcomes among infants who were born preterm. She hopes to continue assessing the impact of structural racism on preterm infant health and identifying and advocating for policies that reduce the impact of structural racism on Black infant health in her future work. Outside of medicine she enjoys biking, snowboarding, hiking, and reading science fiction.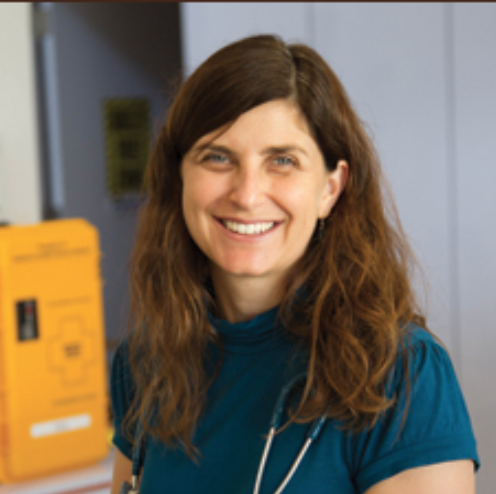 Victoria F. Keeton, PhD, RN, CPNP-PC, CNS
Dr. Keeton completed her PhD in Nursing Science and Healthcare Leadership at the University of California, Davis, Betty Irene Moore School of Nursing. She received her BA in Psychology at the University of California, San Diego, and her MS in Nursing at the University of California, San Francisco. Her clinical focus as a Pediatric Nurse Practitioner has been in urban community pediatric primary care, with emphases on childhood overweight, school-based health care, and social determinants of health. Her dissertation research explored associations between household social needs, maternal stress, and child emotional health, in Latinx families in San Francisco. As a fellow, Victoria hopes to expand her research on stress and resilience in mothers and children of color experiencing socioeconomic disadvantage, as they relate to risk for preterm birth and its associated health outcomes.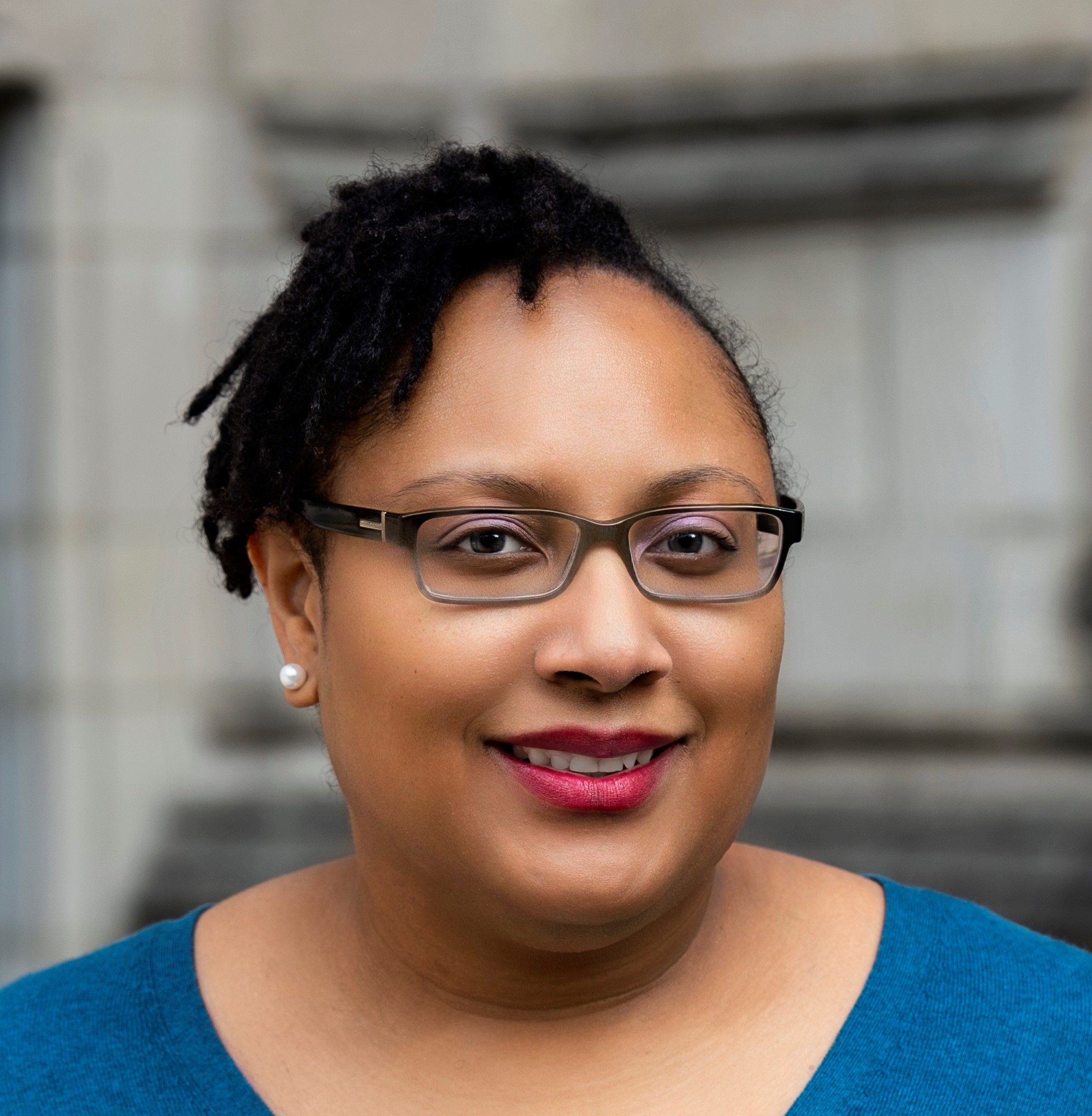 Serwaa S. Omowale, PhD, LMSW, MPH
Dr. Omowale obtained her PhD in Social Work from the School of Social Work at the University of Pittsburgh. In addition to her doctoral studies, she completed an MPH in the Department of Behavioral and Community Health Sciences at the Graduate School of Public Health. She is also a graduate of Georgia State University, where she earned a BA in African American Studies. Additionally, she earned a Master of Social Work degree from the University of Pittsburgh focused on clinical practice and has several years of experience in aging and disabilities services, substance use/mental disorders, prenatal care, and labor and delivery. Dr. Omowale's research focuses on improving maternal health and birth outcomes among Black women, with a particular interest in these health outcomes among college-educated Black women. Her dissertation examined the effects of work-related stress on small-for-gestational-age births and explored racial differences in stress during pregnancy using ecological momentary assessment methods. Her NIH, National Heart, Lung, and Blood Institute diversity research supplement supported this work. As a PTBi fellow, her work will focus on neighborhood effects on preterm births among college-educated Black women and training in intervention research.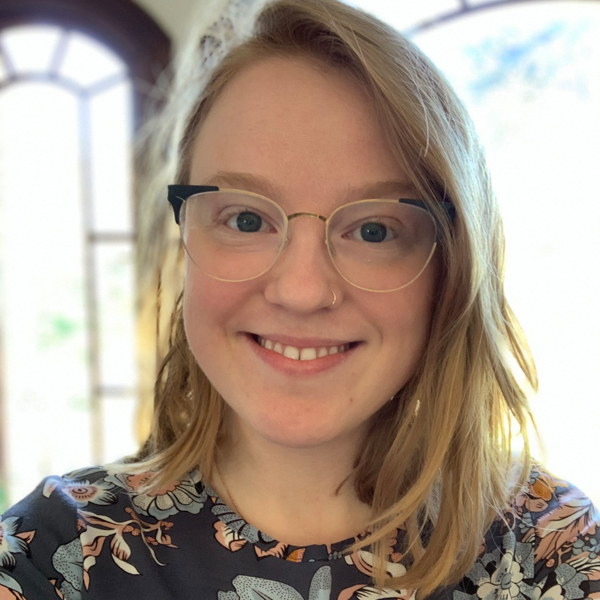 Elze Rackaityte, PhD
Dr. Rackaityte completed her PhD in the Biomedical Sciences program at UCSF in the laboratory of Dr. Susan Lynch, with a focus on early life microbiome and immune development. She received her BA with honors in biological sciences at Wellesley College and completed post-baccalaureate studies in microbiology at Insitut Pasteur in Paris. As an affiliate PTBi fellow, Dr. Rackaityte aims to expand diagnostics for birth-related pathologies utilizing next-generation sequencing technologies under the mentorship of Dr. Joseph DeRisi in the Department of Biochemistry and Biophysics.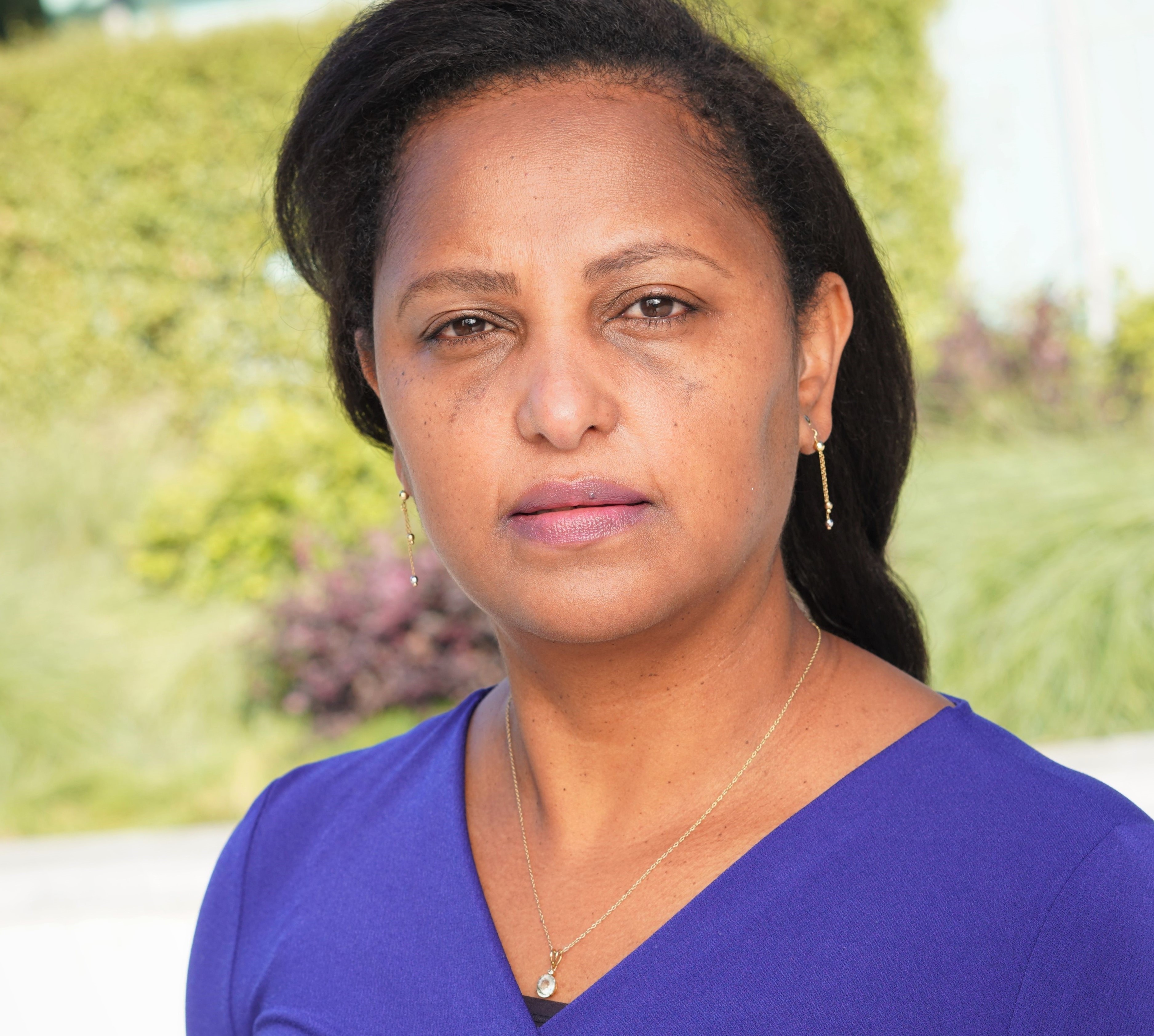 Ribka Amsalu Tessera, MD, MSc, MAS
Dr. Amsalu is a physician with expertise in emergency health and global health sciences. She trained in clinical research at UCSF, and applies methods of epidemiology to develop, implement, and evaluate new technologies, tools and interventions to improve obstetric outcomes, maternal health and neonatal health. She has worked in various countries conducting studies on essential newborn care, referral pathway for small and sick newborns, and evaluation of skill-based training such as Helping Babies Survive program. She has also conducted studies on contraception and infectious diseases. Dr. Amsalu serves as a senior technical adviser on global task forces focused on epidemiology, maternal health, and neonatal health in humanitarian settings. During the PTBi fellowship, Dr. Amsalu aims to develop and validate a risk score to predict risk of early hospital readmission.
---
Graduated Fellows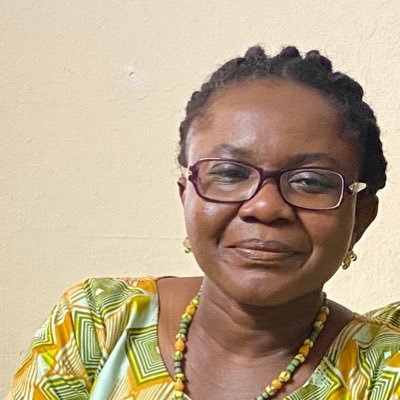 Patience Afulani, MBChB, MPH, PhD
Dr. Afulani obtained her MBChB from the University of Ghana Medical School and her MPH and PhD in Public Health from the UCLA Fielding School of Public Health, Department of Community Health Sciences. Her fellowship research focused on quality of care during labor and delivery in Migori County, Kenya, where she led a study involving over 1200 interviews with women, family members and providers. She also developed and validated a scale to measure person-centered maternity care to address a critical measurement gap in the quality of maternal health care. Dr. Afulani is an assistant professor in the Department of Epidemiology and Biostatistics at UCSF. After completing the PTBi fellowship she received a K99/R00 award from NICHD.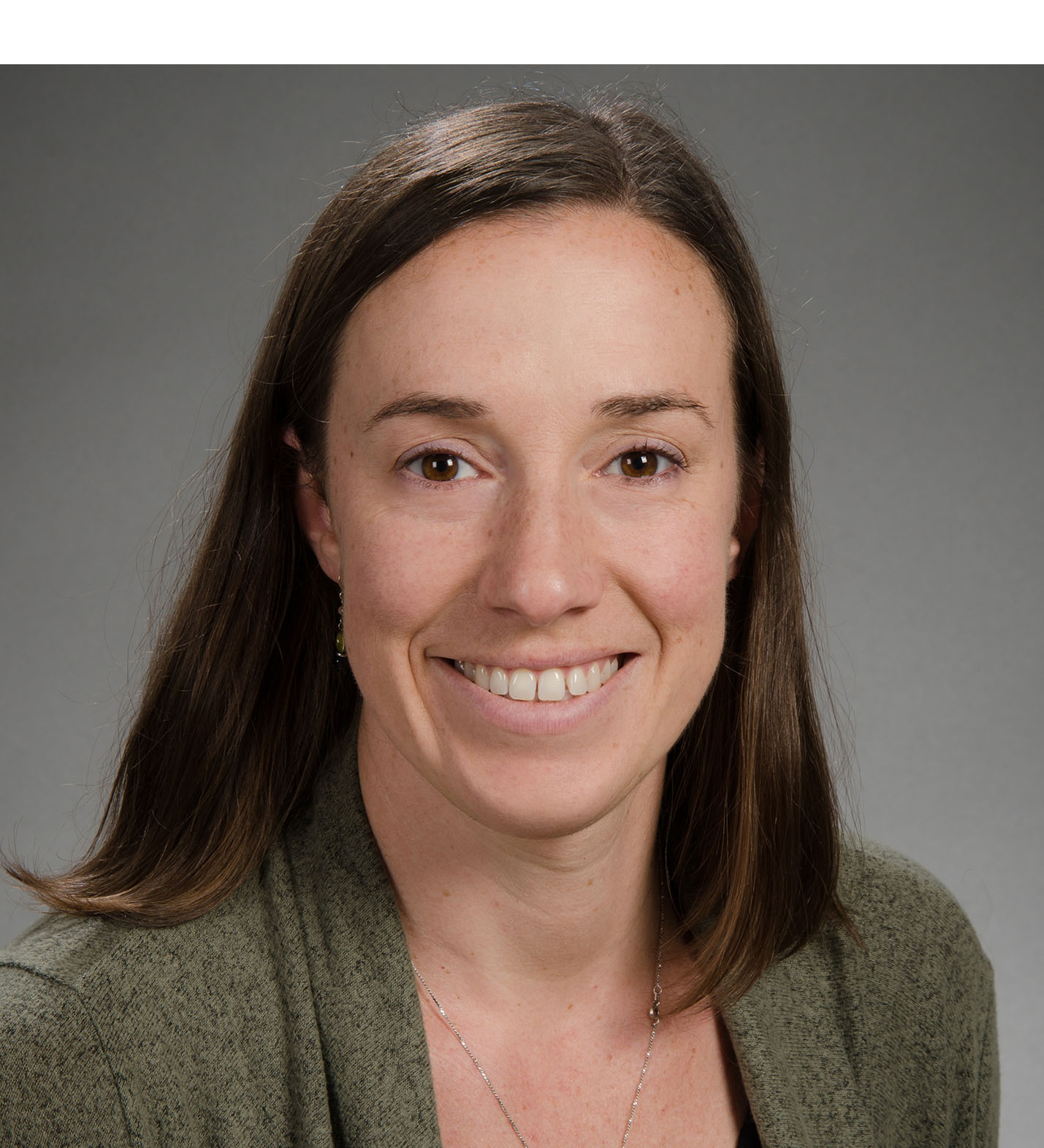 Molly Altman, PhD, CNM, MPH
Dr. Altman obtained her MS and MPH degrees in Nursing and Maternal Child Health Epidemiology from the University of Washington, and her PhD in Nursing from Washington State University. Dr. Altman's fellowship work focused on respectful and equitable health care during pregnancy, birth, and postpartum for women at high risk for preterm birth in San Francisco, particularly low-income women of color. She explored how interactions with health care providers and the health care system influence women's experiences of receiving care during pregnancy, which was determined to be a top research priority among community stakeholders. Dr. Altman is now an assistant professor in the School of Nursing, Department of Family Child Nursing, at the University of Washington.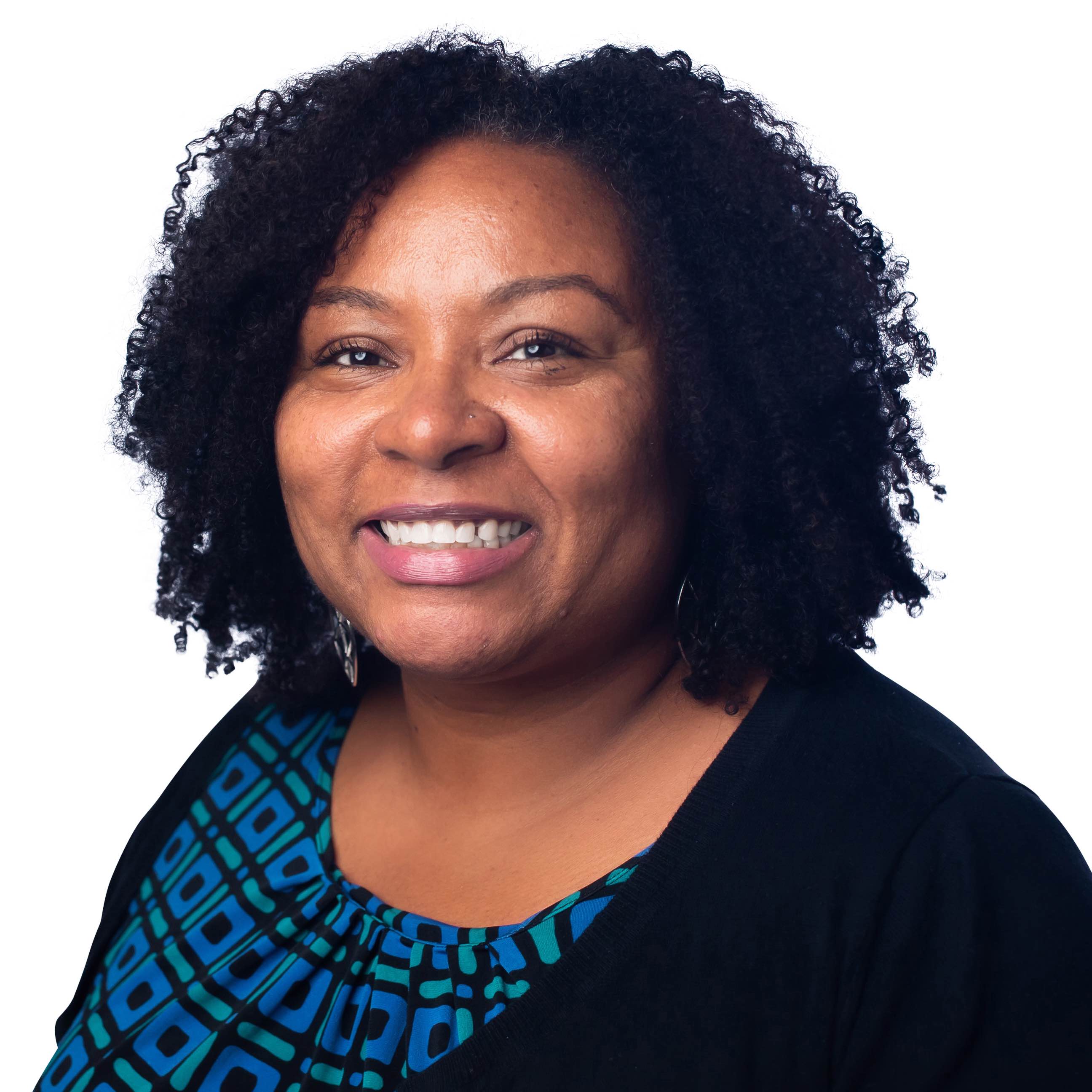 April J. Bell, PhD, MPH
Dr. Bell is now an Assistant Professor in the Department of Family and Community Medicine at UCSF.  She obtained her PhD in Epidemiology from the Indiana University School of Public Health at Bloomington. She obtained her MPH with a dual concentration in Epidemiology and Social & Behavioral Sciences from the Indiana University School of Medicine. Dr. Bell's research is focused on decreasing reproductive health inequities among Black women and youth by addressing the impacts of societal and structural biases on adverse birth outcomes, sexually transmitted infections, HIV acquisition, abortion access, and unintended pregnancy. Having worked extensively in both the US and across sub-Saharan Africa, she is interested in using both quantitative and qualitative methodologies, including digital storytelling, to bridge the expanse between US and African settings.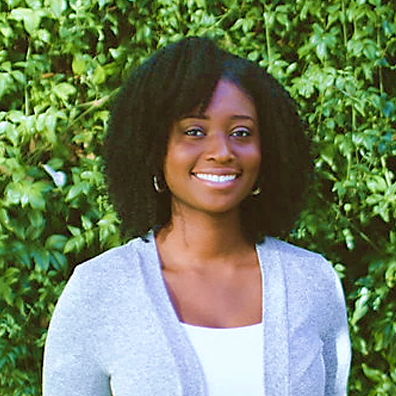 Bridgette E. Blebu, PhD, MPH
Dr. Blebu is now a K12 Scholar with the UCLA Agency for Healthcare Research and Quality (AHRQ) and Patient-Centered Outcomes Research Institute (PCORI)-funded Stakeholder-Partnered Implementation Research and Innovation Translation (SPIRIT) K12 Center of Excellence Program. She received her PhD in Public Health from the University of California, Irvine, and completed her BS in Health Promotion and Disease Prevention and her MPH at the University of Southern California. Her dissertation research examined neighborhood social context, migrant selection and prematurity among infants born to black immigrant women in the state of California. Her fellowship research explored preterm birth among infants of black women, by focusing on equitable implementation strategies that optimize access to psychosocial support resources during pregnancy.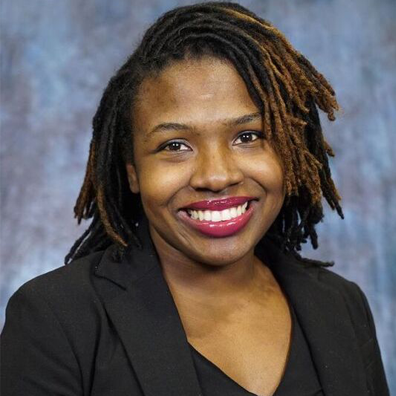 Brittany D. Chambers, PhD, MPH, CHES
Dr. Chambers obtained her MPH in Health Promotion from Fresno State University and her PhD in Community Health Education from the University of North Carolina, Greensboro. Her work focuses on understanding sexual and reproductive health inequities through examining the impact of individual and structural discrimination across multiple life domains. As a PTBi fellow, she worked with the Supporting Our Ladies and Reducing Stress to Reduce Preterm Birth (SOLARS) study team to examine mediating relationships between interpersonal racism and adverse birth outcomes experienced by Black women in Oakland. For her PTBi fellowship project, Dr. Chambers conducted a qualitative study to develop novel measures of structural racism from the perspective of Black and Latina women residing in Oakland and Fresno, California. Dr. Chambers is an assistant professor in the Department of Epidemiology & Biostatistics at UCSF. After finishing the PTBi fellowship, she was a scholar in the UCSF-Kaiser Building Interdisciplinary Careers in Women's Health (BIRCWH) Program (K12).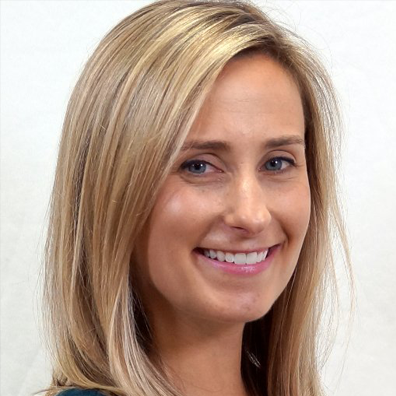 Jennifer Felder, MA, PhD
Dr. Felder obtained her MA and PhD in Clinical Psychology from the University of Colorado, Boulder, and conducted her pre-doctoral clinical internship at Duke University. Dr. Felder optimizes, evaluates, and disseminates interventions to improve psychological, behavioral, and obstetric outcomes among perinatal women. During her time as a fellow, Dr. Felder launched the REST study which aimed to evaluate whether a digital cognitive behavior therapy program is effective for improving insomnia during pregnancy relative to usual care. Dr. Felder is an assistant professor in the Department of Psychiatry and Osher Center for Integrative Medicine at UCSF. After completing the PTBi fellowship, she was awarded a Mentored Patient-Oriented Research Career Development Award (K23) from the National Center of Complementary and Integrative Health.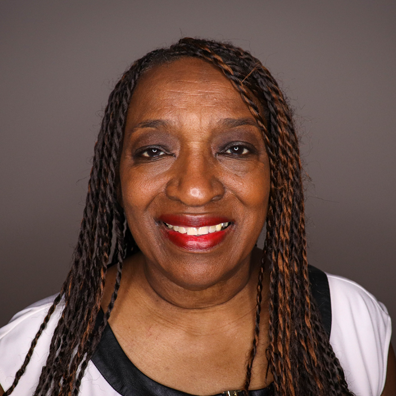 Dorothy Forde, PhD, RNC-NIC, CNS
Dr. Forde is an Associate Professor of Maternal/Child Nursing at the Department of Nursing at Oakwood University. As a PTBi Fellow, she was jointly sponsored by the Biobehavioral Research Training in Symptom Science (T32NR016920) in the UCSF School of Nursing, Department of Family Health Care Nursing. Her fellowship research focused on evaluating the effects of stress adaptation in preterm infants and skin-to-skin contact as the primary environment for stress relief and energy conservation necessary for optimal recovery, healing, growth and emotional development of the neonate.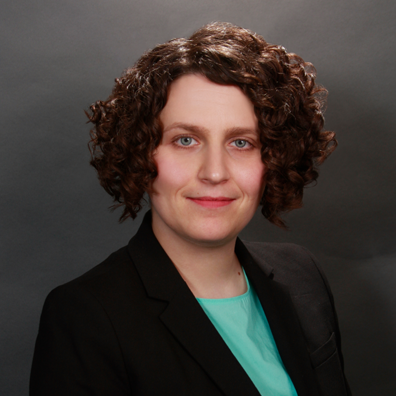 Dawn Gano, MD, MAS
Dr. Gano obtained her undergraduate degree from McGill University and studied medicine at McMaster University. She completed residency training in pediatric neurology at the University of British Columbia and fellowship training in neonatal neurology at UCSF. Dr. Gano's fellowship work focused on the clinical predictors of cerebellar hemorrhage in preterm newborns. Dr. Gano is an assistant professor of Neurology & Pediatrics at UCSF. She is a co-investigator of an NIH-funded study of repair after neonatal brain injury, which uses advanced MRI techniques and serial neurodevelopmental testing to evaluate preterm infants, as well as newborns with congenital heart disease and hypoxic ischemic encephalopathy. She is also studying barriers to the implementation of magnesium sulfate for neuroprotection in preterm infants and consults for the Newborn Family Research Collaborative.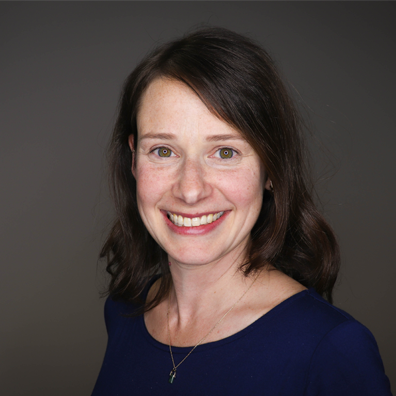 Deborah Karasek, PhD, MPH
Dr. Karasek earned her MPH and PhD in Epidemiology from the University of California, Berkeley, School of Public Health. As a PTBi post-doctoral fellow, she brought expertise in research design, implementation and analysis to her studies of social determinants of perinatal and reproductive health. Her PTBi fellowship research applied a health equity lens to explore how economic insecurity, neighborhood housing conditions, and social policy impact the health and wellbeing of pregnant women and their families. Dr. Karasak is an assistant professor in the Department of Obstetrics, Gynecology & Reproductive Sciences at UCSF and a scholar in the UCSF-Kaiser Building Interdisciplinary Careers in Women's Health (BIRCWH) Program (K12).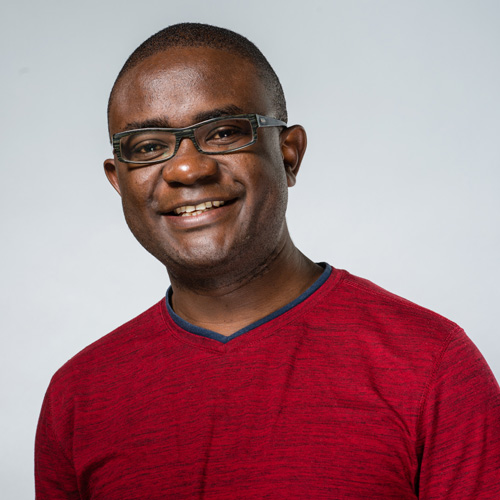 Moses Madadi, MBChB, Dip FELASA C, MSci, MMeD (ObGyn), PhD
Dr. Madadi is an obstetrician and gynecologist and basic scientist from the University of Nairobi, Kenya. He obtained his MD and PhD from the University of Nairobi and completed a GloCal fellowship at the University of California Global Health Institute prior to joining the PTBi fellowship program. Dr. Madadi's research focuses on understanding the correlation between the structure of placenta and preterm birth in the face of HIV infection and highly active antiretroviral treatment. As a PTBi post-doctoral fellow, he looked at the role of immune and coagulation factors in the mechanism of preterm birth in patients with HIV infection and on treatment. Dr. Madadi has returned to University of Nairobi where he is an assistant professor and continues to work in the area of preterm birth and medical complications during pregnancy and to mentor students.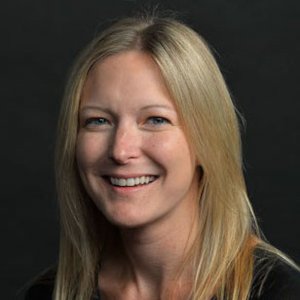 Melissa Medvedev (Morgan), MS, MD, PhD
Dr. Medvedev received a MSc in global health science from Oxford University and an MD from the University of Texas, Houston. In collaboration with investigators at the London School of Hygiene and Tropical Medicine and Makerere University, her PTBi fellowship research explored the feasibility of kangaroo care for clinically unstable infants weighing <2000 grams at Jinja Regional Referral Hospital. Dr. Medvedev is an assistant professor in the Division of Neonatology and a faculty affiliate in the Institute for Global Health Sciences at UCSF. After completing her PTBi fellowship she received K23 funding from NICHD to develop and validate a mortality risk prediction score, feasible for low-resource settings, to help providers determine which neonates are eligible for Kangaroo Care.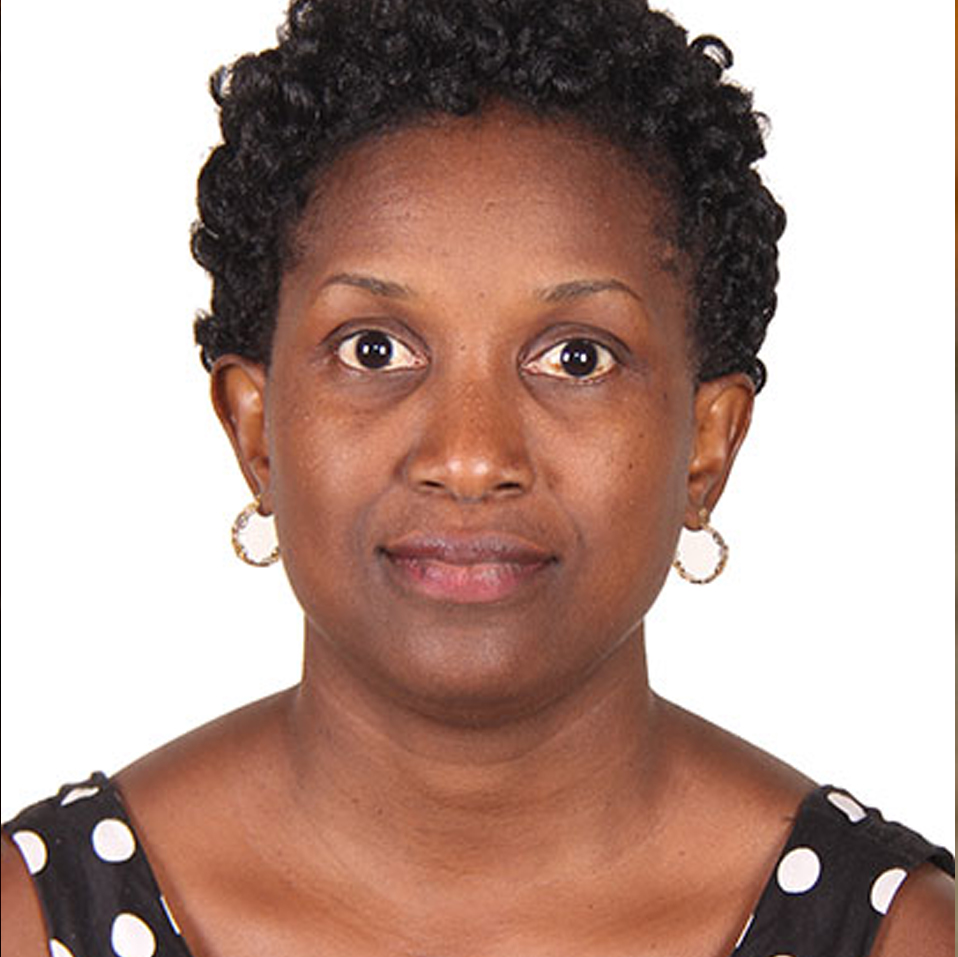 Mary Muhindo, MBChB, MPH
Dr. Muhindo obtained her MBChB from Makerere University College of Health Sciences, Uganda and MPH from London School of Hygiene and Tropical Medicine (LSHTM). She works with Infectious Diseases Research Collaboration (IDRC) in Uganda and is particularly interested in studying and implementing tools that rapidly improve neonatal care in resource-limited settings. During her fellowship, Dr. Muhindo completed the UCSF Implementation Science Certificate program and advanced her work in studying the NoviGuide, a mobile health application, in facilitating the rollout and maintenance of oxygen saturation monitoring in Tororo District Hospital, Uganda.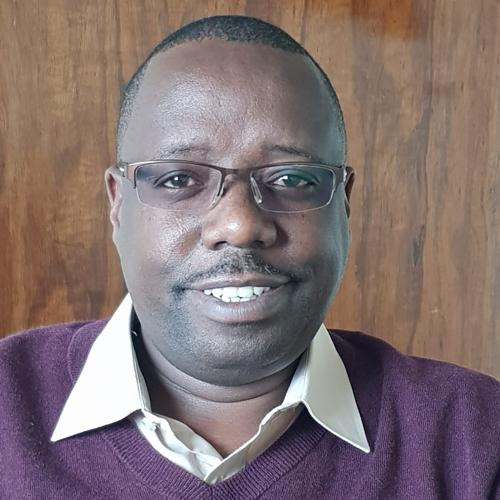 Joseph Wangira Musana, MMED, MBChB
Dr. Musana received a bachelor of medicine and surgery and a masters of medicine in obstetrics and gynecology from the University of Nairobi. He holds an advanced diploma in sexual and reproductive health and rights from Lund University in Sweden and has received an advanced training certificate in clinical research from UCSF. Dr. Musana's fellowship research focused on assessing the relationship between perceived stress and stress-related biomarkers of cortisol and cortisone in pregnant women. Dr. Musana is an assistant professor and consultant in the Department of Obstetrics & Gynecology at the Aga Khan University, Nairobi, Kenya.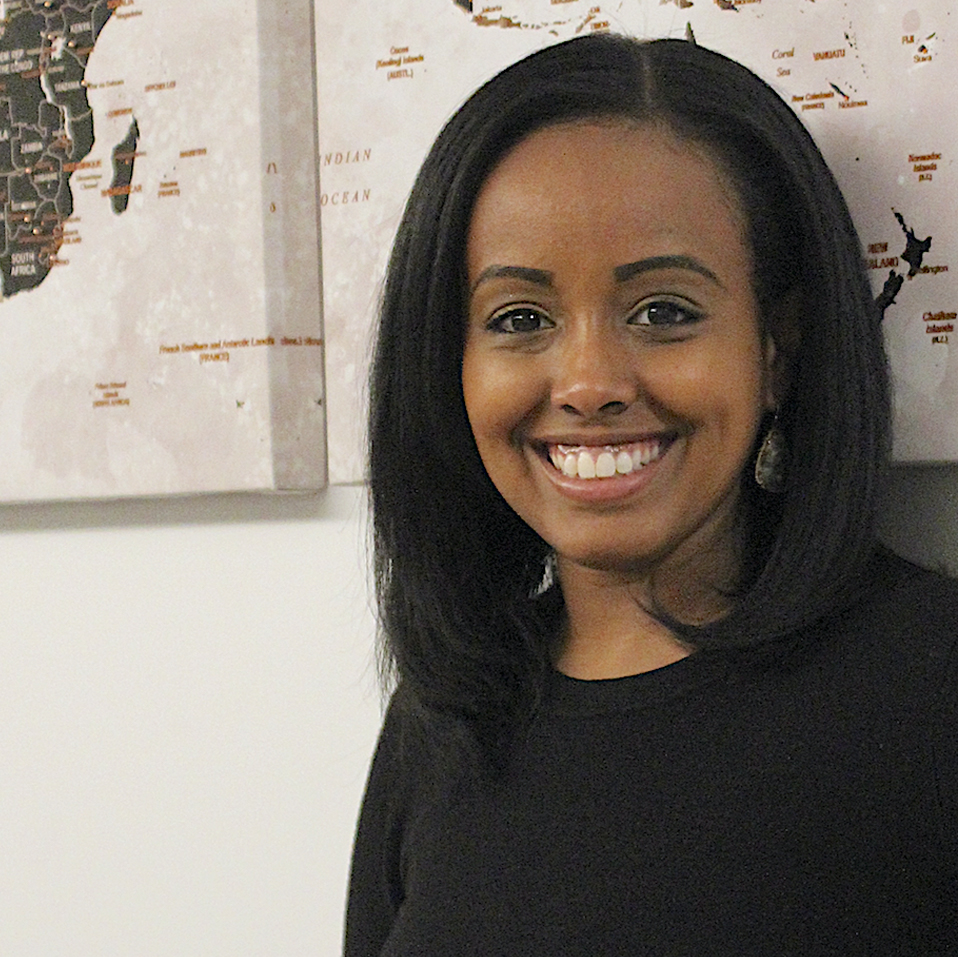 Martha Tesfalul, MD
Dr. Tesfalul is a faculty member in the Maternal Fetal Medicine Division in Obstetrics and Gynecology at UCSF where she is completed a fellowship in Maternal-Fetal Medicine. She received her MD at Johns Hopkins School of Medicine and her BA in Sociology with a minor in Health Policy at Harvard University. Dr. Tesfalul's research has focused on maternal and neonatal health both domestically and in sub-Saharan Africa, quality improvement in obstetrics, and diversity and inclusion in medical education. In her work with PTBi, she completed a clinical trial on the implementation of strategies to reduce the rate of preterm birth and worked closely with the PTBi Community Advisory Board to develop plans for several studies. In her new faculty role, she will continue to participate in the PTBi, will work on establishing a preterm birth prevention clinic, and will join our cohort of MFM faculty providing MFM care at Highland Hospital.