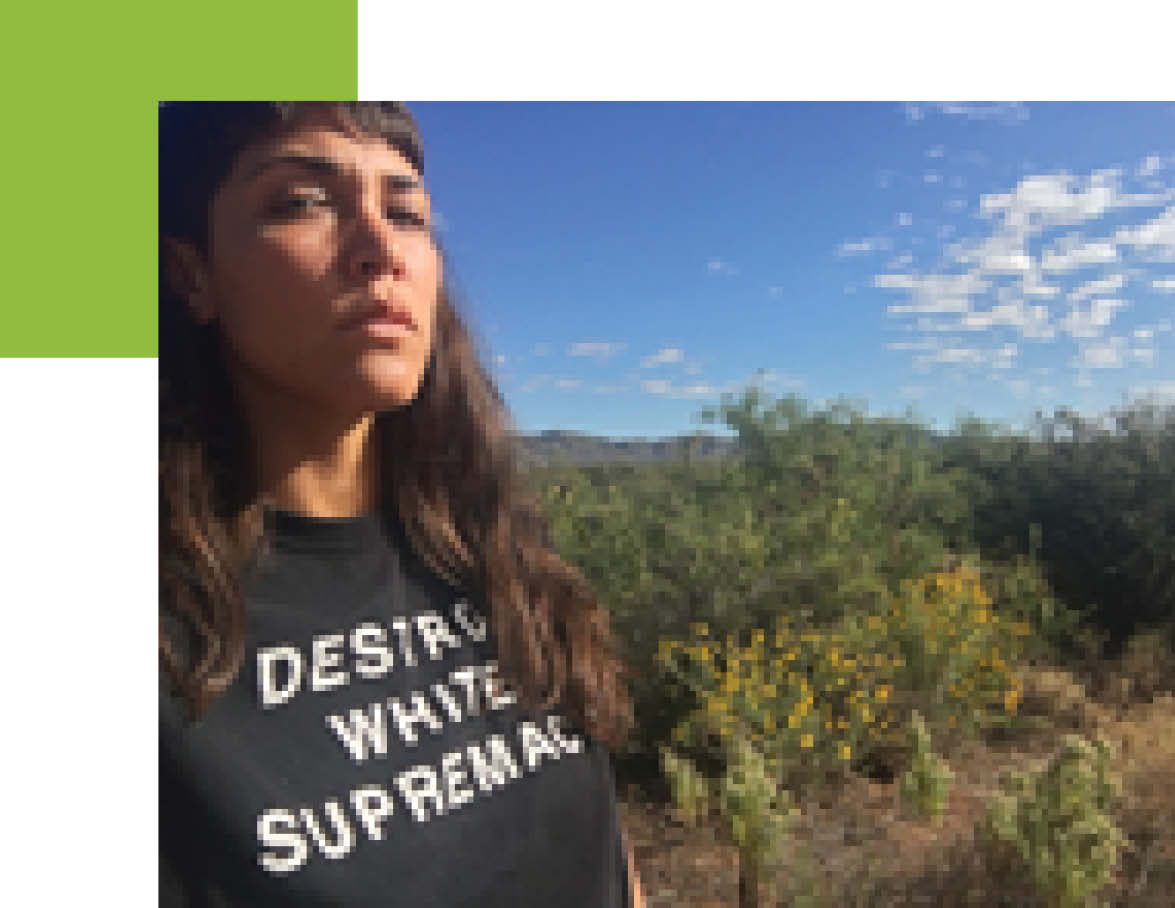 Ruta Lauleva Lua'iufi Aiono
My family comes from Fasito'o-uta and Malie on my father's side and from San Francisco, CA on my mother's side. I grew up in Japan, Samoa, the Bay Area and Rochester, NY. I have been supporting birthing families since 2013 with the birth of my god-child and spent 3 of those years working as an apprentice midwife with Diane Gregg in Southern Arizona serving families from Sonora, Mexico. Learning under Diane I experienced what uninterrupted, un-medicated birth looks like and I bring this sense of trust in the birthing body to my clients. Since returning to the Bay Area I have worked with Roots of Labor out of Oakland serving low-income and POC families and I am very excited and grateful for this opportunity to now serve my PI community. I have also been blessed to study under Mimi Kamp, an elder herbalist who held space for me to learn to be quiet and observe as the primary way to understand imbalance, and to sit with the plants as the primary way to understand their medicine. I am excited to support families in birthing with dignity and joy by equipping them with the tools and language to navigate the hospital system while grounding them in the traditions of our ancestors. ​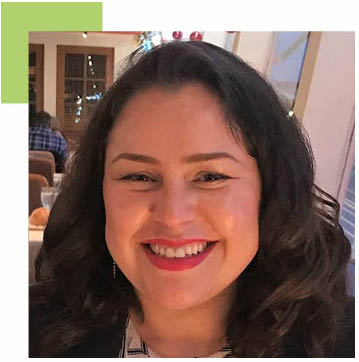 Nayeli Bernal
Nayeli is a community-based researcher and social sector strategist that works to advance health and educational equity, which she does as an independent contractor with local research and community groups. Nayeli is passionate about Reproductive Justice because she believes in the beauty and the wonder that is human life. She also believes that women deserve to be recognized as full people who are fully capable of making difficult decisions without being judged or blocked by someone else who believes they would have made a different decision.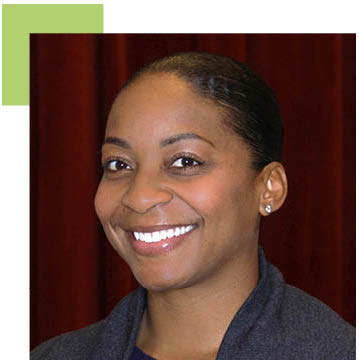 Jennifer Braddock
Jennifer Braddock is a certified nurse-midwife who works at Highland Hospital in Oakland, California. The profundity and spirituality of pregnancy and childbirth has always intrigued her, even as a young child. As she matured, so did her love for the entirety of women's health. She earned a bachelor's degree in psychology from Spelman College in 1999, completed her nursing education at NYU in 2002, and her graduate study in midwifery at UCSF in 2006. Jennifer believes that her work is not merely a job, but rather a true calling. She is humbled and honored to have welcomed over 300 babies into the world and is forever in awe of the miracle of new life and the hope it brings.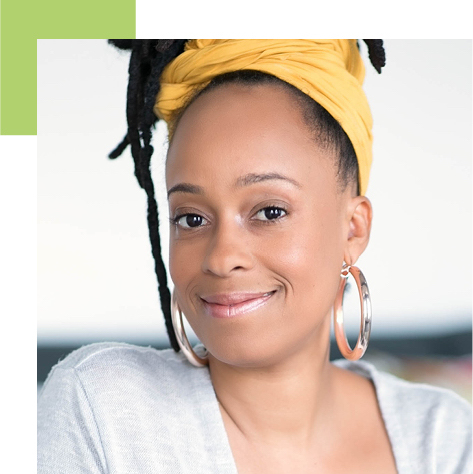 Starr Britt 
As a catalyst for transformative change, Starr Britt has a history of engaging stakeholders from the grassroots level to the upper tiers of government. Britt currently serves as an active doula, specializing in postpartum and full spectrum doula care and working with the Santa Rita Jail Doula Program, with Roots of Labor Birth Collective. Britt is also a member leader at Essie Justice Group, working on the Because She's Powerful Campaign, Facilitating Essie's Healing to Advocacy program for women with incarcerated loved ones, and the National Mama's Day Bail Out. Britt enjoys mothering her two children, Maya & Tay, as well as live music, discovering new exciting recipes and traveling.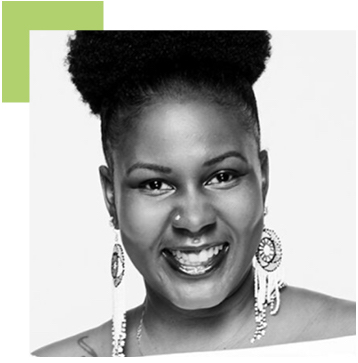 Tanefer Camara 
T'Amentanefer  Lumukanda Camara-(TaNefer) was born and raised in Oakland, California. Her passion for activism and supporting women's health began early on as a youth delegate to the United Nation's Conference on Women held in Beijing China, 1995.  She has a bachelor's degree in psychology and health education and a Master in Healthcare Administration from CSU East Bay. TaNefer is an International Board Certified Lactation Consultant (IBCLC) and Certified Doula. She is also a mother of three. Tanefer is dedicated to improving maternal and child health outcomes, reducing birth disparities and increasing access to quality care for all.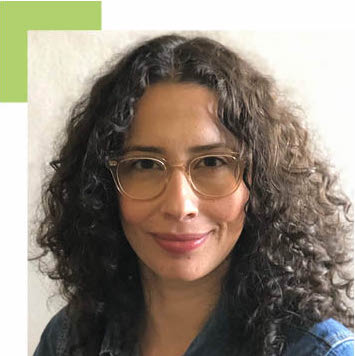 Zoe Carrasco
Zoe started her health care career serving immigrants/refugees with free health care at Street Level Health Project. She continued her health care dedication to underserved communities at La Clinica de La Raza, San Antonio Neighborhood Health Center, where she gained knowledge in perinatal and reproductive health. Shortly after beginning at San Antonio, she began her doula practice at UCSF doula volunteer program. Even with the challenges encountered by the women she served they never failed to prove their resiliency during their pregnancy and labors.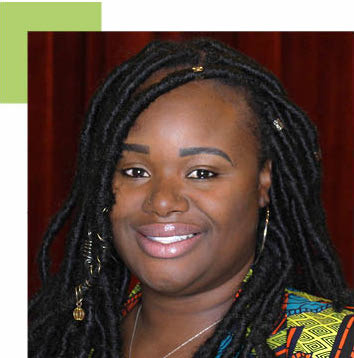 Brandi Gates-Burgess
Brandi is a graduate of California State University, Eastbay, a mother of three exclusively breastfed girls and a passionate breastfeeding advocate. She co-founded a community awareness advocacy group, The Breastfeeding MAFIA (Mother's Against Feeding Infants Artificially). Currently, Brandi works for Highland Hospital, the West Oakland Health Council as the Breastfeeding Coordinator and Lactation Consultant for the WIC program and Health Center.  She is the creator and lead facilitator of the Breast Friends Mommy Group. Most recently, Brandi was awarded the Rising Star Award from the California Breastfeeding Coalition and the Black Girls Rock Award for her leadership in her community.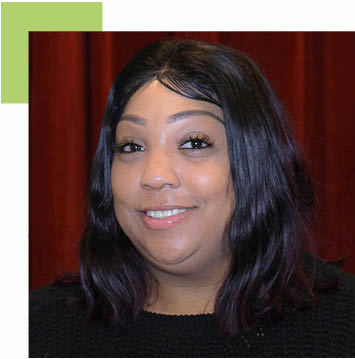 Julie Harris 
Julie Harris is a native of San Francisco. Julie is working as a Consultant on a recruitment project to increase Black / African descent families in available housing in the Bay Area. She has dedicated her work to improve the disparities impacting melanated and marginalized communities. Julie is a mother of two children. She has had women very close to her experience pre-term births, which has made it a cause she holds close to the chest. Julie would like saturation in awareness of PTB and increased knowledge of preconception health during her time on the CAB.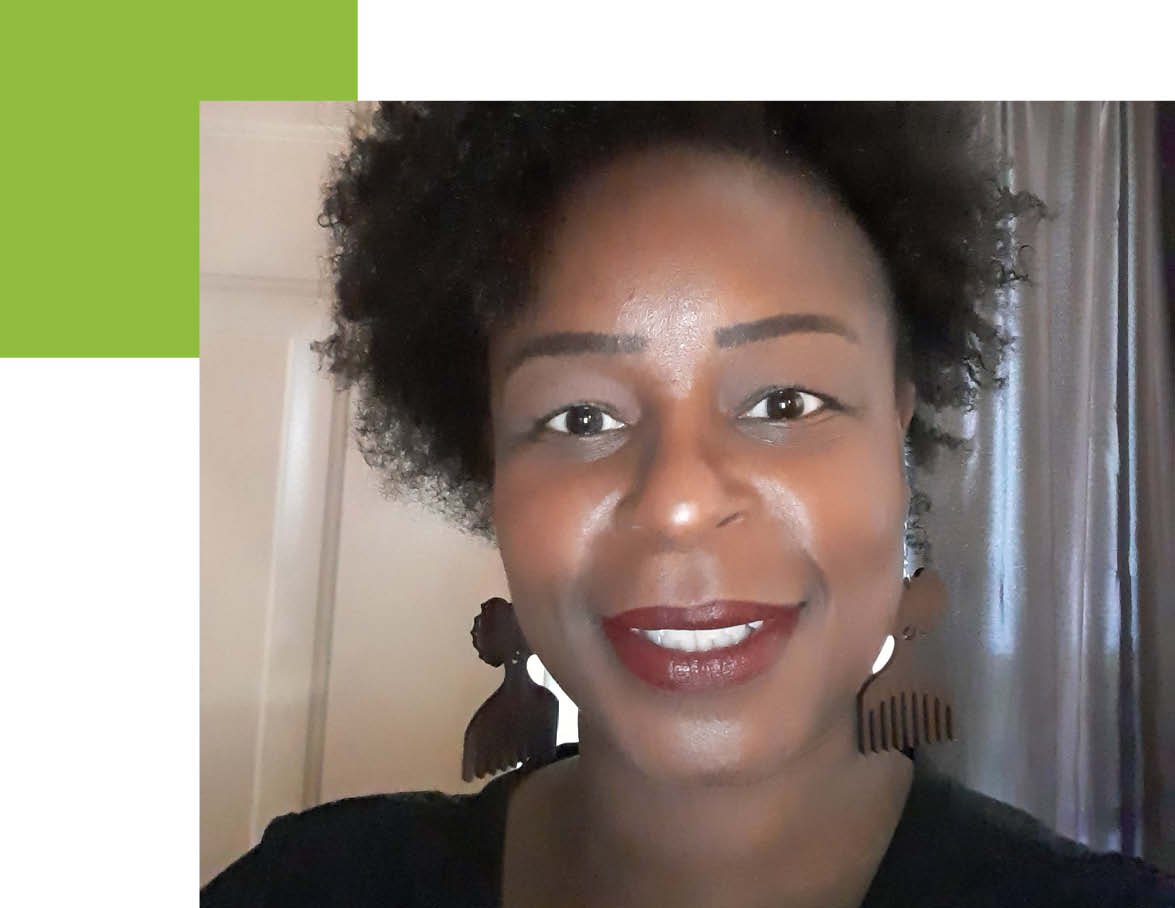 Nicole Hutchings
Nicole Hutchings is currently the Out of School Time Coordinator for the Fresno EOC Street Saints. Originally from Hanford, Ca Nicole moved to Fresno, Ca in 2003. After being a stay at home mom for a few years, Nicole decided to give back to her community by volunteering with the Street Saints. Nicole is a mother of 3 children: Tony Jr, Hailey and Adrian. Tony and Hailey were both born 3 weeks early with asthma. Adrian was born 7 weeks premature with pulmonary trunk valve stenosis/pulmonic valve stenosis. At 5 months old Adrian had a cardiac catheterization performed. Adrian is now 9 years old with asthma, but otherwise healthy and active with dreams of becoming a veterinarian. Nicole is an active community member and very passionate about the preterm birth work.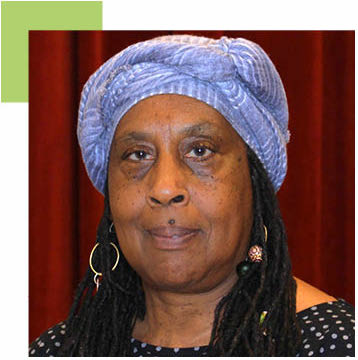 Linda Jones
Linda Jones is a Birth and Postpartum Doula, Photographer and mother, grandmother and great-grandmother who lives in Oakland, CA. She owned Waddle and Swaddle Birth Resource Center in Berkeley, CA from 2000 to 2010 and has been a part of the natural birth advocacy and birth justice community in the Bay Area for almost three decades. She is a co-founder of
Black Women Birthing Justice
, and is a co-author of Battling Over Birth; Black Women and the Maternal Health Care Crisis in California. Linda's recent work has been centered around training and mentoring POC to be Doulas for low-income POC with
Roots of Labor Birth Collective
.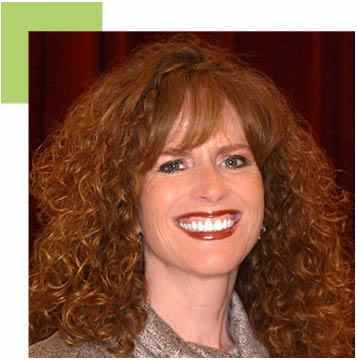 Amiee Mallet 
Aimee feels blessed to have the opportunity to live in the lovely community of Clovis, CA, and work at an FQHC, Clinica Sierra Vista, in Fresno, CA. Aimee entered into the healthcare setting 15 years ago having a desire to help women learn their voice to advocate for their bodies, their health, and the future of their babies and the next generations. In her downtime, Aimee enjoys meditation, spending time growing her spirituality, being with family and friends, and watching silly movies. Life is an adventure to live fully.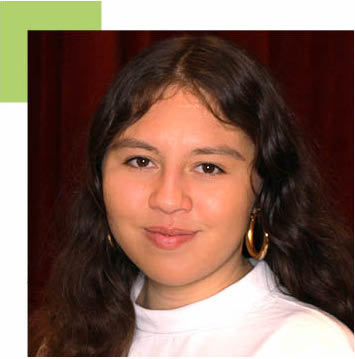 Andrea C. Nieto
Andrea works in advocacy, consulting, organizing and creative work with Good Samaritan Family Resource Center, Clinica Martin Baro, and Sama Collective. She loves traveling, community organizing and visual creative arts. Andrea feels called to reproductive justice because she firmly believes that if there isn't justice for Black and Brown women, there isn't justice for anybody.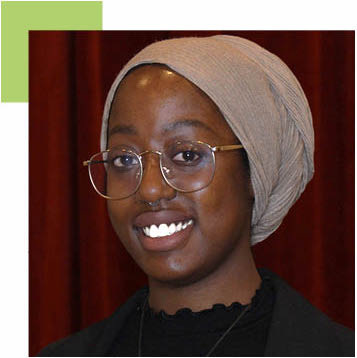 Michele Poole
Michele works as a domestic engineer, caring for her five children, the youngest of which are a set of twins born at 23-week. Michele spends her time as a preterm birth advocate on PTBi-CA Parent Clinician Advisory Board along with being a breastfeeding peer counselor. Michele and her husband are passionate about spreading awareness about prematurity and making sure families get adequate support for as long as they may need. As a family, they love fishing, martial arts, and Star Wars!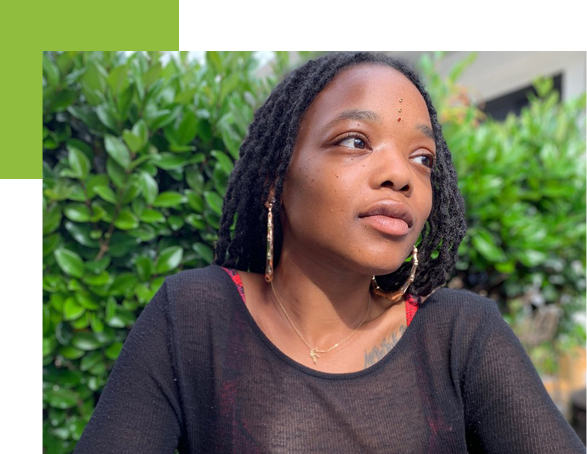 Breezy Powell
A soft heart yet strong-minded leader, visionary, teacher and more. She is a Certified Massage Therapist, Doula and Dance instructor based in the Bay Area. She is currently the Administrative Assistant to PTBI's San Francisco Collective Impact partner, Expecting Justice. Her nurturing and vibrant energy inspires and opens people up to experience their own self love, joy and healing like no other.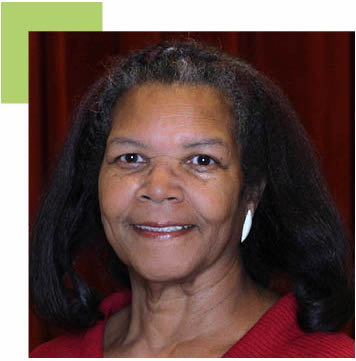 Loretta Scruggs-Leach
Loretta is a grandma of a 34-week preterm grandson and a retired public health nurse who served over 29 years with the Health Department in various departments. Among her case management assignments were with Black Infant Health program, pregnant and parenting teens (AFLN), as well as pregnant and parenting women in recovery. Some of the organizations Loretta has worked with include Central Valley Black Nurses Association (CVBNA), and National Black Nurses Association. Loretta is called to reproductive justice because she believes women who do get care often have to be cautious about what they say, how they say it and to whom, so as not to compromise what services they receive and from whom. She believes no one should ever have to be subjected to this kind of stress in order to receive medical care.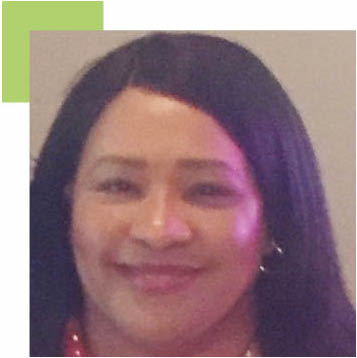 Carla Stanley
Carla's more than 25 years as a Registered Nurse in healthcare has afforded her the ability to refine her skill in seven states e.g. CA, AZ, TX, MS, IL, IN, and MI.  Positions held in those states range from Charge RN on Step-Down Units to Divisional Director overseeing a total of 8 directors and 11 departments. Carla has an MBA in Healthcare from American Sentinel University; Bachelors in Nursing from Valporaiso University; Associates in Nursing from Purdue and an Associates in Applied Science from Commonwealth Business College.  In Addition to her education, Carla is multi-board certified e.g. FACHE, HCM-BC, NEA-BC and NE-BC.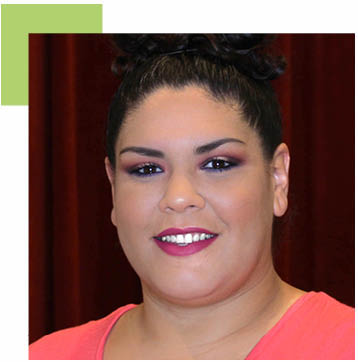 Claudia Taylor
Claudia is a stay at home mother and volunteer with Safe Families for Children, which helps families before having to enter the foster system as well as Made for Them, which works to combat human trafficking. Claudia is passionate about reproductive justice because she believes everyone deserves to make their own health decisions with correct information. She believes that everyone deserves quality care in order to receive the best outcomes.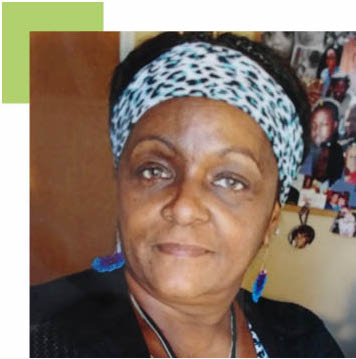 Sonia Waters
Sonia has worked for the Family Resource Navigators since 1993, working with families who have children with special needs. she has a 33-year-old who was born prematurely. At her job, she supports parents though community and entitlement services, providing support and outreach specifically to the low-income communities. Through a contract with First Five of Alameda, Sonia is Family Navigator supporting families with children 0-5 in getting services. Sonia has also served as a Family Voices California Representative at the Prematurity Summit, and testified at the California State Senate hearings on issues concerning premature infants.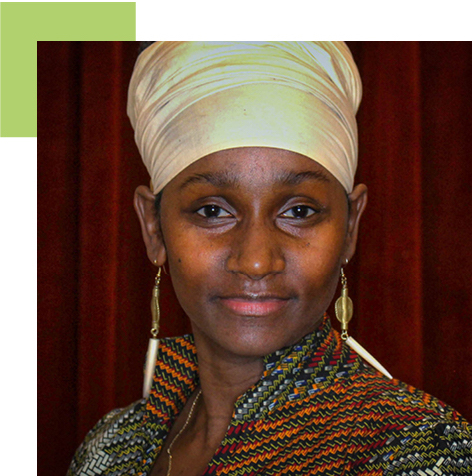 Se'Lah Wehner
Se'Lah Wehner is a wife and mother of seven children. She has a strong dedication to birth work, focusing on the support of women and their food intake during and after pregnancy. She is a birth worker ("doula"), Egyptian Yoga Instructor and has training in womb trauma. As she is inspired to raise herself and family, she will continue to sow seeds of conscious action through her thoughts, works, and influences. Se'Lah's future goal is to evolve as a birth worker and make a positive contribution to the Diaspora community domestically and globally. 
IG: @nnb_birthing_support
Email: [email protected]
Website: www.nnbbss.com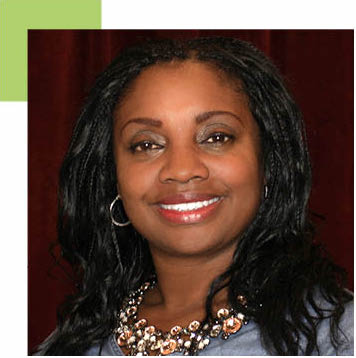 Hope Williams
Ms. Williams has worked for over 20 years educating, advocating and strengthening family and community voices in San Francisco. Motivated by her own experiences growing up in the city, being a young professional, and new mother overcoming homelessness, to later in life giving birth to a preterm infant, she is driven to serve and impact change. As a member of the PTBi-CA Community Advisory Board (CAB), she serves as a mentor to new community leaders as well as researchers and strives to educate and support mothers facing similar challenges. In addition to her service on the CAB, Ms. Williams currently serves on district and city forums that address housing, education, resources, policies, and programs in San Francisco.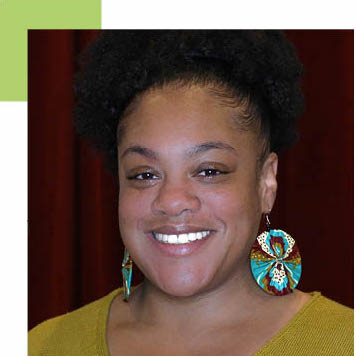 Schyneida Williams
Schyneida Williams was born and raised in the Bayview District of San Francisco. Schyneida comes to the Community Advisory Board from a place of understanding, empathy, and compassion for her community and others like it around the world. A mother of a preterm, low birth weight baby at 35 weeks, Williams had to figure out many things on her own such as knowledge that contributed to her professional development as a Case Manager at the Homeless Prenatal Program. Working with pregnant women at risk for preterm birth, Williams facilitates a curriculum-based parent/child group ("Knowing Your Baby") which addresses parenting issues and facilitates emotional bonding with babies from birth.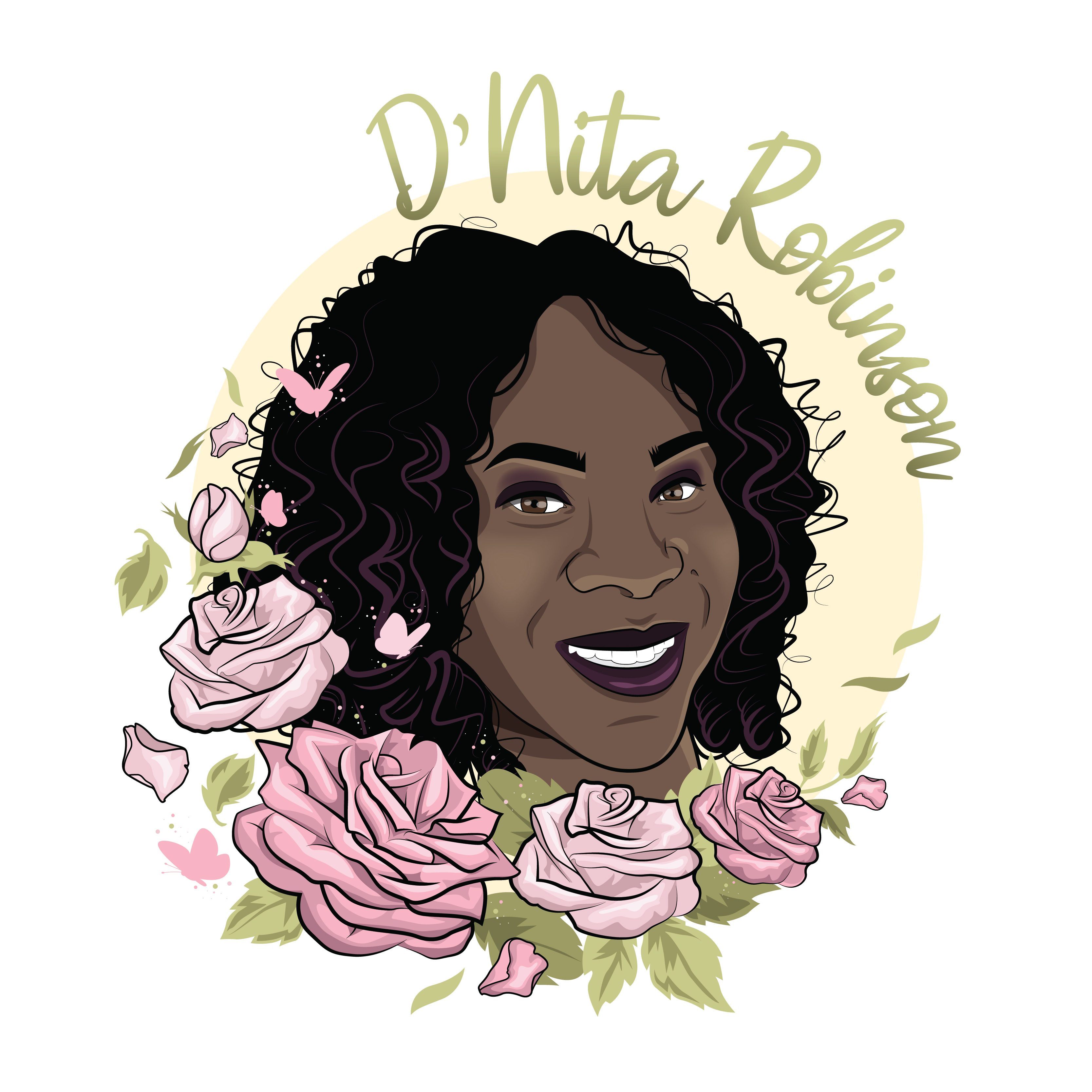 In Remembrance of D'Nita Robinson
Nov 21, 1980 - Feb 13, 2019
D'Nita was a breastfeeding Counselor and Certified Lactation Educator who worked for Women's Infant and Children's West Oakland Health. The number one thing D'Nita loved was her (son)shine. He was the light of her life, and completely changed her world. D'Nita also loved her city of Oakland. She loved its richness in culture, trendsetters and that it is the home of the Black Panthers Party. Reproductive justice was important to D'Nita because women have the right to know how history has affected their bodies. 
---